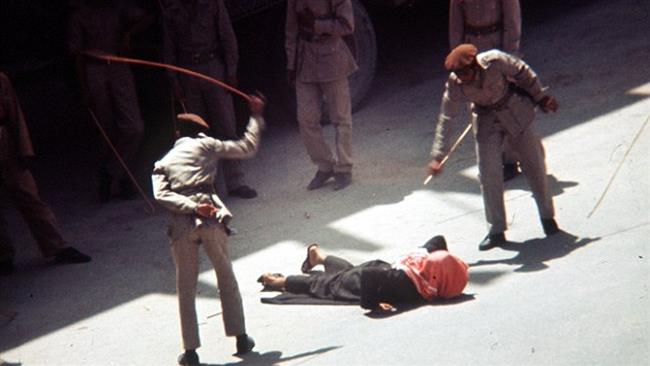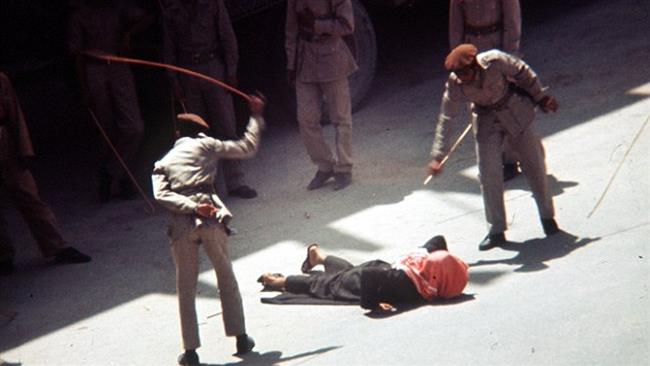 Saudi Arabia has flogged and jailed one of its princes after convicting him of an unannounced felony.
Arabic-language Okaz daily said in a report on Wednesday that the unnamed member of the Saudi royal family was flogged along with a group of other convicts in the Red Sea city of Jeddah on Monday.
The newspaper refrained from mentioning what the prince was sentenced for or how many lashes he received.
Last month, the Saudis executed another Saudi royal who had been found guilty of murder.
On October 18, Saudi Arabia's Ministry of Interior released a statement announcing that Prince Turki bin Saud al-Kabir was recently put to death for the murder of Saudi citizen Adel bin Suleiman bin Abdul Karim Mohaimeed.
The sentence was carried out according to a royal decree issued following approval by the Court of Appeal and the Supreme Court.
Since the beginning of 2016, Saudi Arabia has executed over 100 people, prompting Amnesty International to call for an "immediate" moratorium on the practice. Human Rights Watch has also called on the Saudi regime to abolish its "ghastly" beheadings.
The kingdom says most of the executions are related to murder, drug trafficking, armed robbery, rape and apostasy. However, courts have also handed down death sentences to a number of activists over the past year only for criticizing the government on social media.