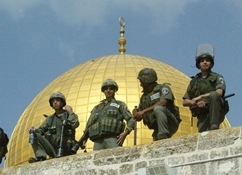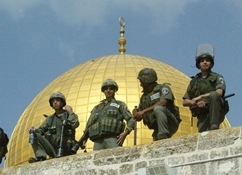 A Lebanese researcher said: "how is it that Saudi Arabia and Qatar are taking position against Syria all the time, but have stood silent towards the destruction of the Al-Aqsa Mosque?"
Ali Nouraldin, Islamic culture and history professor in Beirut during an interview with MNA referred to the escalation of Israeli actions against Al-Aqsa Mosque and the desecration of the holy places for religions and said: "the Zionist regime do not understand any language except the language of force and violence, and as long as the Arabs and Islamic countries do not take practical actions, to deal with these violations, the Zionist will not stop the desecration of this noble Mosque.
He stressed: "if the Arabs had a strong position in the region and were united, we would never witness any action against one of the most sacred Islamic places and other divine religions."
The Lebanese scholar referring to the dangerous plans by Zionist regime against the Al-Aqsa Mosque and said: I warn that continued silence of international community, specially the Arabs, towards the Palestinian issue, will bring about the dark Zionist plan to blow up the Al-Aqsa Mosque and its complete destruction.
Nouraldin emphesized: "unfortunately the rulers of Saudi Arabia and Qatar which have taken strong stance against Syria over the past two years have been silent against the repeated desecration of Al-Aqsa Mosque.
He Added: "we should notice that the Arab countries along with the US have always been united against the Muslims and you cannot expect them for assistance to Palestine and Al-Aqsa Mosque to prevent desecration.