Saudi Arabia
Saudi regime arrests more women's rights activists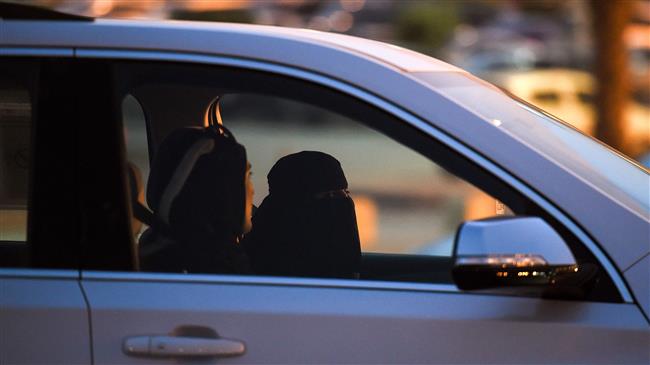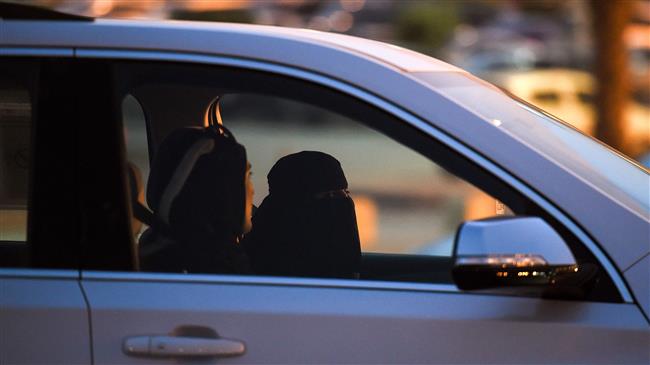 Saudi Arabia has arrested three more women's rights activists as the regime intensifies its crackdown weeks before it lifts a driving ban against women.
Amnesty International and Human Rights Watch said Tuesday that the total number of detainees now stands at 10 with the latest arrests.
However, the Lebanon-based [Persian] Gulf Center for Human Rights (GCHR) put the number at 12.
The arrest of seven people was reported by Saudi officials over the weekend, with rights groups mostly identifying them as women who have long campaigned for the right to drive and to end a system which conditions women's freedom to decisions made by their "male guardians."
"Despite international outcry and calls for the release of these activists, they still remain detained for their peaceful human rights work," said Samah Hadid, the Amnesty's Middle East director of campaigns.
"Saudi Arabian authorities cannot continue to publicly state they are dedicated to reform while treating women's rights campaigners in this cruel way," she added.
Most of the detainees are prominent figures, who enjoy considerable respect among the Saudi grassroots, including university professors and a psychotherapist.
Among those arrested is Loujain al-Hathloul, who defied the driving ban by trying to drive home from the United Arab Emirates in 2014.
The GCHR said the authorities may be enforcing a ban that prevents Hathloul from receiving visitors.
Riyadh has accused the arrested activists of "suspicious contact with foreign parties," providing financial support to "enemies," and attempting to undermine the kingdom's "security and stability."
State-backed media branded them as traitors and "agents of embassies."
Campaigners have said the detainees are denied access to lawyers and their whereabouts remain unknown.
"Amnesty International is worried about reports of further arrests of individuals … and we call on the authorities to reveal the whereabouts of these individuals and reveal the charges against them," Hadid said.
This is while the heir to the Saudi throne, Mohammed bin Salman, has introduced a number of changes to the country's ultraconservative rules amid his attempts to portray himself as a "reformer."
Those changes include a promise to lift the ban on women drivers next month and open cinemas.
"It is clear that underneath all the PR hype and spin, Crown Prince Mohammed bin Salman's reforms exclude human rights activism," Hadid said.