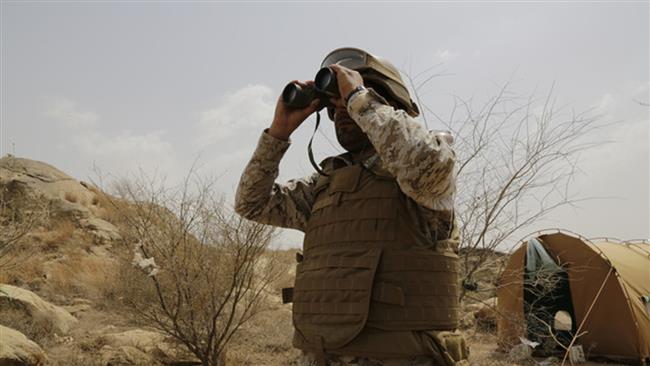 Amid no letup in Saudi carnage of Yemen's civilians, counter-strikes by Yemeni forces have hit a military base inside Arabic Peninsula close to the Yemeni border.
They targeted the outpost in the 'Asir region in the kingdom's extreme southwest with an unknown number of projectiles on Sunday, Yemen's War Media outlet reported.
It also carried extended footage of the counter-raid after Saudi officials denied that such retaliatory attack had ever taken place.
Yemeni soldiers and allied fighters have been hitting targets in the kingdom's border area in response to its March 2015-present invasion of the impoverished country.
The offensives, which has killed more than 11,000 civilians, are underway to restore power to Yemen's former Saudi-backed government. Head of the administration Abd Rabbuh Mansur Hadi, a sworn Riyadh ally, fled right before the invasion to Riyadh, leaving the country in political shambles despite calls on him to stay in office.One of the bombings, which received rare international coverage, hit a funeral home near the Yemeni capital Sana'a, leaving at least nine people dead, including a child.
The invasion has also pulverized Yemen's already-flimsy infrastructure. Earlier in the year, the UN made an urgent appeal to stave off famine in the country where over seven million people are facing the plight of starvation.