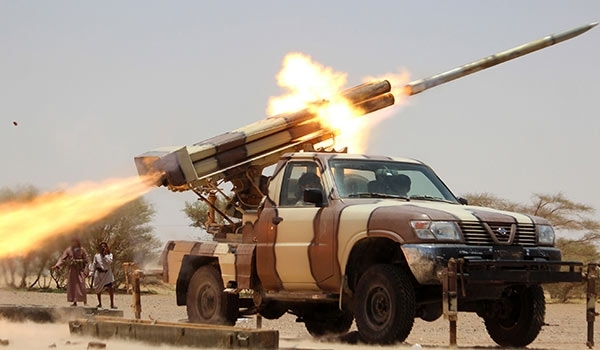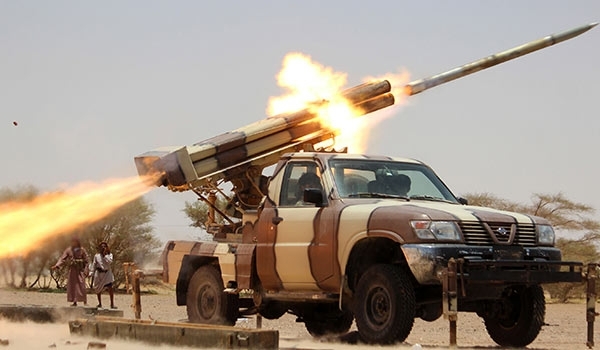 The Yemeni army continued its military operations deep into Southern Saudi Arabia, and pounded a newly-established military base in Assir province with several Katyusha rockets.
The Yemeni army's Katyusha rockets precisely hit a new Saudi military base near the kingdom's al-Hajer military base in Assir province on Monday night.
Several pro-Saudi mercenaries were killed and wounded in the Katyusha attacks.
Earlier on Tuesday, a senior Yemeni military commander disclosed that his forces took full control of all regions in the Southern part of Ma'rib province, while their comrades foiled several attempts by the Saudi mercenaries to pave their way into the strategic areas in al-Bayda province.
"The Yemeni army and popular forces in a special operation took full control of the Southern part of Ma'rib province," Senior Ansarullah Commander Ali al-Houthi told FNA.
Meantime, al-Houthi reiterated that a group of Saudi mercenaries backed by the Saudi air force attempted four times to make their way into al-Kasadeh heights in al-Bayda province, but were pushed back.
"The Yemeni forces killed and wounded several pro-Saudi mercenaries and forced others to flee the scene after heavy clashes," he added.
In relevant remarks on Sunday, a senior commander of the Yemeni popular committees warned that the Saudi-US coalition has hatched plots to take control of the oil-rich regions in the Western coasts of Yemen.
"The US seeks to take control of the countries' wealth and capacities under the pretext of fighting against terrorism and protecting the international maritime activities," Abdullah Hassan al-Qora told FNA.
He said that intelligence authorities have gained information saying that the Saudi-US coalition is transferring the US and Israel-made warfare equipment and their mercenaries from other Yemeni provinces to the Western parts of the war-ravaged country.
"The Saudi-US coalition is seeking to increase military attacks against the Western coasts of Yemen in addition to sending fresh forces to those areas to disintegrate the country and take control of its oil and gas resources," al-Qora said.
Saudi Arabia has been striking Yemen since March 2015 to restore power to fugitive president Mansour Hadi, a close ally of Riyadh. The Saudi-led aggression has so far killed at least 12,000 Yemenis, including hundreds of women and children.
Despite Riyadh's claims that it is bombing the positions of the Ansarullah fighters, Saudi bombers are flattening residential areas and civilian infrastructures.
According to several reports, the Saudi-led air campaign against Yemen has driven the impoverished country towards humanitarian disaster.