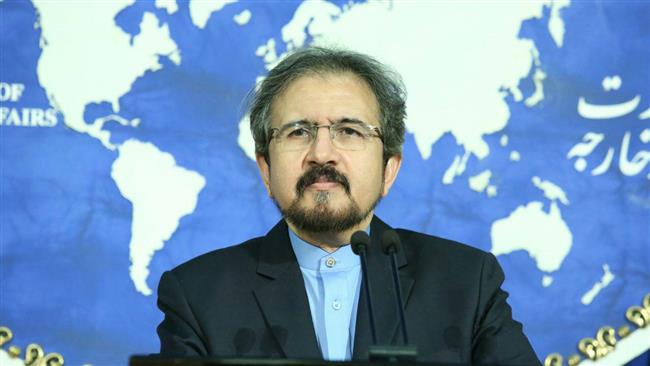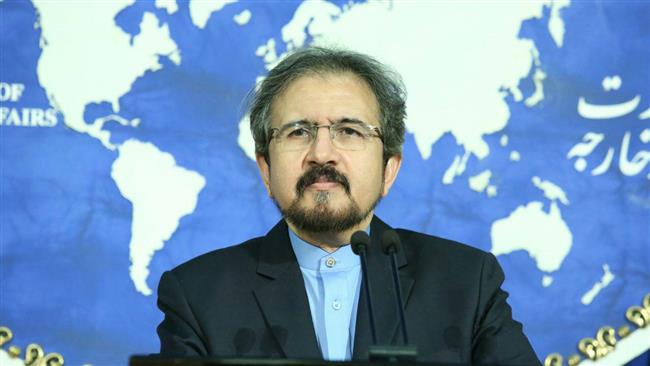 Iran's Foreign Ministry says Saudi leaders will take their wish to provoke a military attack against the Islamic Republic to their graves.  
The strong-worded reaction by Foreign Ministry spokesman Bahram Qassemi came after Saudi Deputy Crown Prince Mohammed bin Salman said in a recent interview that his country "will work to have the battle in Iran."
"Some have been entertaining such wishes for quite a long time, but they will take them to their graves," Qassemi said on Friday, describing the remarks "unwise and wrong".
"They are trying to buy security for themselves with these methods and such statements but security to be bought is not enduring and will be of no consequence," he added.
The spokesman was referring to a $110-billion arms deal which US President Donald Trump clinched with Saudi Arabia during his recent visit to the kingdom.
"Naturally, security will not be achieved by purchasing numerous weapons. Contemporary history is witness that countries with a large arsenal and military capabilities had their situation totally changed in the end and this can happen to others as well," he added.
The Saudi kingdom could only achieve lasting security by relying on its own people and establishing democratic mechanisms that enable popular electoral participation, Qassemi said.
The spokesman also said Iran will maintain its missile work with utmost determination, and will not pay heed to "empty" interventionist statements about the program.
US Secretary of State Rex Tillerson called on President Hassan Rouhani to end Iran's missile tests after he was re-elected for another four years this month.
"Such remarks are void, groundless, fallacious, and deceitful," Qassemi said, adding Iran's missile work falls within the country's national policy and defensive programs.
Iran's defense program, he said, is a deterrent endeavor, which contributes to the regional stability and security and the fight against terror.
"We will continue this program with utmost strength and sternness, and will not allow others to pass comments on it," Qassemi said.
He also slammed Tillerson for attempting to vindicate the countries which promote terrorism and extremist ideologies.
Iran's Defense Minister Brigadier General Hossein Dehqan on Thursday hailed the country's self-sufficiency in producing ballistic and cruise missiles, including those with a range of 300 kilometers (186 miles).
"All efforts in the region today are directed at weakening Iran, and preserving Israel's security and the US arms market, but Iran is standing strong," he said.
Dehqan said, "Turning Saudi Arabia into a stockpile for American weapons is not a thing for them to be proud of," the minister said.
"We tell Arab rulers to submit to the demands of their nations," Dehqan said, reminding them of the fate of the former Iraqi dictator Saddam Hussein, and urging them to abandon "servitude" to big powers.
Iran has learned that acceding to the hegemonic powers equals a negation of national identity, the minister said.