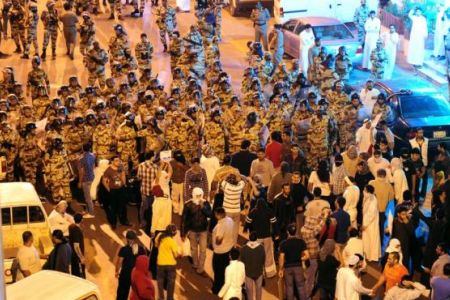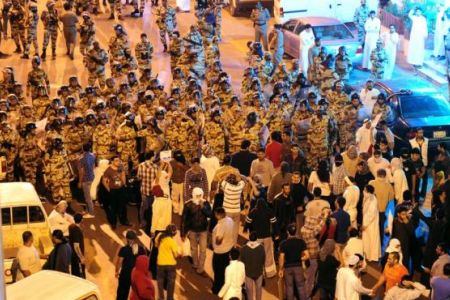 Fourteen people have been injured in clashes between Saudi security forces and anti-regime protesters in the Kingdom's Eastern Province, Press TV reports.
The Saudi Interior Ministry said that 14 people were injured in the clashes, but activists said about 24 protesters were wounded.
The clashes broke out in the town of Awamiyah in the Qatif region during the late hours of Monday after the security forces opened fire on hundreds of protesters.
The demonstrators describe their protest as "Intifada" or uprising.
Saudi protesters have expressed determination to continue their protest in order to break the siege on Awamiyah surrounded by security forces.
Over the past months, Saudi activists in the Eastern Province have staged several anti-government protests, demanding reforms and the immediate release of political prisoners.
Human Rights Watch says more than 160 anti-government protesters have been arrested since February as part of the Saudi government's crackdown on demonstrations.
According to the Saudi-based Human Rights First Society, the detainees were subject to torture both physically and mentally.