Saudi Arabia
Saudi Soldier Shoots Dead Comrade, Wounds Others for Invasion of Yemen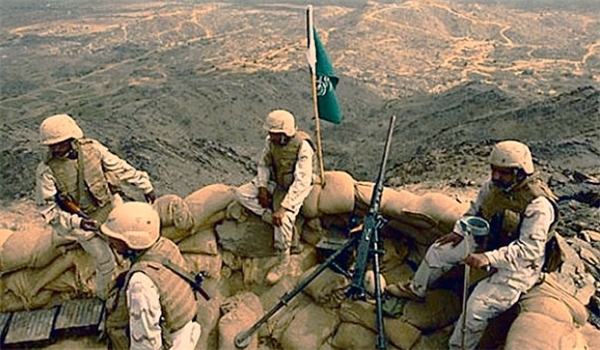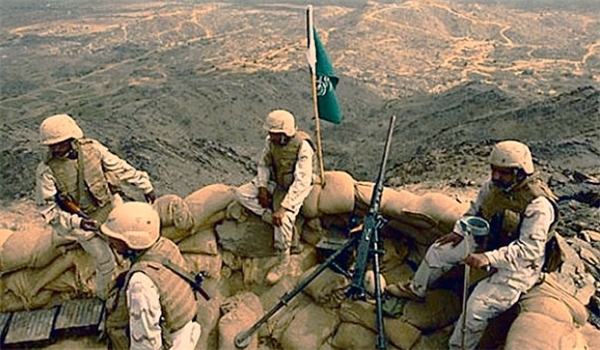 A Saudi soldier killed one of his comrades and wounded 4 others in a shooting rampage at a military base in Najran bordering area after expressing anger at his units' indiscriminate pounding of residential areas on the Yemeni side of the border.
"When the police commanders of Najran bordering city were resting in al-Wadia military base at 10 pm last night, one of the military men fired gunshots at his comrades, killed one security force and injured four others," Spokesman of Najran region police Abdullah al-Ashwi was quoted as saying by Yemenpress on Wednesday.
The army has arrested the attacker and transferred the injured to the hospital, he added.
Other members of the unit said the soldier was opposed to the Saudi military strikes against Yemen and intended stand against the aggression.
Many Saudi soldiers are either from Yemen's bordering areas or of Yemeni descent.
The incident happened after the tribal leaders in Najran said they want to detach from Saudi Arabia and join the Yemenis in their war on Saudi Arabia.
Sheikh Fouzi Akram, the leader of Yaam and Walad Abdullah tribes in Najran told FNA on Monday that the city's tribes have immediate plans for separation from the Central government in Riyadh.
"The Saudi army fires mortar shells and missiles at Najran region and then blames the Houthis of Yemen for it," he said, adding that a number of tribes in Southern Najran have already had meetings with the Yemeni army on how to fight back at the Saudi army.
Sheikh Akram underlined that the Yemeni tribes' demands for independence were raised after the Saudi regime's savage aggression against Yemen and the presence of the Saudi military men in Najran.
"All Yemeni tribes are threatened by Saudi Arabia and we are ready for martyrdom for Allah's cause," he added.
Saudi Arabia has been striking Yemen for 84 days now to restore power to fugitive president Mansour Hadi, a close ally of Riyadh.
Hadi stepped down in January and refused to reconsider the decision despite calls by Ansarullah revolutionaries of the Houthi movement.
Despite Riyadh's claims that it is bombing the positions of the Ansarullah fighters, Saudi warplanes are flattening residential areas and civilian infrastructures.
The Monarchy's attacks have so far claimed the lives of at least 4,618 civilians, mostly women and children.