Yemen
Middle East
Saudi Arabia
Saudis seek 'face-saving way out' of their 'unwinnable war' on Yemen: ICG
Saudi Arabia is desperate to find a face-saving way out of its disastrous bombing campaign in war-ravaged Yemen after failing miserably, according to the International Crisis Group (ICG).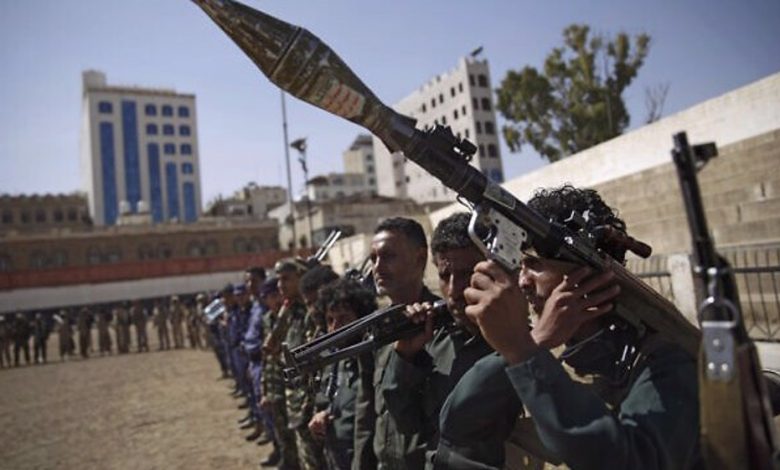 In a new article, the interim head of the Brussels-based think tank, Richard Atwood, said Riyadh's foreign interventions have failed to produce desirable results for the kingdom.
Atwood attributed Riyadh's failed foreign policies, especially in Yemen, to "fatigue," and the "grudging recognition of the limits of zero-sum competition."
He said Riyadh's war against Yemen is "not only unwinnable" but "generates fury" toward the Saudi rulers, together with the killing of dissident Saudi-American journalist Jamal Khashoggi.
"It's still early days, of course, and much is likely to go wrong," said the interim ICG president. "Yemen's war is going from bad to worse, despite the Iranian-Saudi meetings," referring to reports of recent back-channel dialogue between Tehran and Riyadh mediated by Iraq.
He also pointed at strains in Riyadh-Washington ties, particularly with US President Joe Biden's Democratic administration taking over, and how it might force Saudis to build bridges with Iran.
"Saudi Arabia and its allies also now look back on Trump's "maximum pressure" against Iran as having backfired," wrote Atwood, adding that Riyadh and its ally Abu Dhabi "won't get the same level of deference" from Joe Biden as they often seemed to enjoy from his predecessor.
He said Riyadh and Abu Dhabi had "cheered on" Trump's failed maximum pressure campaign against Iran, but the result has been that Iran now enjoys "more influence in the region."
Terming it "the nature of US involvement (in the region)," Atwood said Washington is eyeing a return to the Joint Comprehensive Plan of Action (JCPOA) and seeks "less hostile relations with Tehran."
"If the US and Iran get back to the nuclear deal, Riyadh fears the extra revenue that Tehran would accrue will further beef up that clout," Atwood wrote in the article. "If, conversely, nuclear talks collapse, Riyadh still expects blowback, this time out of Iranian anger."
He said the transformations taking place in the Saudi regime's foreign policy, including negotiations with Iran, reconciliation with Qatar, and rapprochement with Turkey, has been the result of American intervention and pressure.
Bin Salman (MBS) under fire
Saudi Arabia's embattled Crown Prince Mohammed bin Salman, the mastermind of the Yemen carnage, has been under tremendous pressure at home after more than 70 Saudi forces were killed in a successful Yemeni army operation in the southwestern port city of Jizan recently.
The massive aerial and ground operation by the Yemeni forces, backed by allied fighters from the popular committees, came as a major setback to the Riyadh-led coalition in its war on Yemen.
Yemeni forces managed to seize control of at least 40 sites in the mountainous region, after which the Saudi air force sent warplanes that inflicted damage on their own military equipment.
The online campaign by Saudi activists calling for an end to the devastating war on the poorest country in West Asia has gained significant momentum after the Jizan operation.
Yemenis have stepped up attacks on Saudi Arabia in recent months, saying the retaliatory operations will continue as long as Riyadh carries on with its policy of bombardment and blockade.
Saudi Arabia, backed by the Western powers and regional allies, launched the devastating campaign against Yemen in March 2015, with an aim to plant a pro-Riyadh government in the country. It has killed hundreds of thousands of Yemenis and displaced millions of others.
The prolonged war has also destroyed the country's vital infrastructure, including hospitals and schools, leading to the worst humanitarian crisis.