Myanmar
Sayyed Ali Fadlullah: Myanmar mired in heaviest racial cleansing operations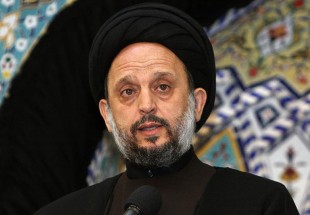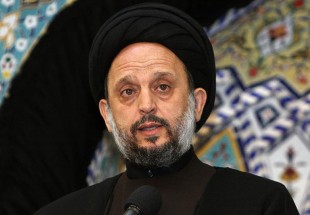 Sheikh Seyyed Ali Fadlullah, the Friday prayer preacher of the capital Beirut, referring to the public mourning in the country on the occasion of the burial of the body of 8 martyrs abducted by ISIS saying: "we appreciate the broad participation of the people and authorities in this ceremony and all efforts to clarify their fate, and express our solidarity with the families of the martyrs. The loyalty to the blood of the martyrs was realized with the release of Lebanon from the [ISIS] terrorists."
He, according to Rasa, emphasized the need to clarify the reality behind kidnappings, adding that "this case should be examined in a transparent way and away from political and non-political issues in order to eliminate doubts in this regard. When it's about the blood of the military forces, negligence is by no means acceptable and [the case] must be seriously examined to defend the dignity and awe of the army."
Fadlullah recalled the army's day-to-day services to protect the country's security and stability, saying: "Solidarity with the military should be done through preservation of national unity, because unity is a stronghold that protects achievements and successes of the country. I warn those individuals and groups who seek to undermine national unity, and ask the nation to take all the necessary measures to tackle such groups.
There is the possibility of a Zionist military attack
He condemned the Zionist airstrike against the Syrian military base, and continued: "This shows Zionists' real concern over the progress made in Syria, the last of which was the defeat of Deirul Zur's siege. This regime wants the bloodshed to be continued in Syria instead of watching Syria solve its own problems through dialogue and political solutions, so that no power in the Arab world can cope with the regime.
The Friday prayer Imam of Beirut stressed that everyone should prepare themselves for any military attack or political aggression by the Zionist regime. The recent Zionist maneuver on the Lebanese border also has a clear message that the regime still thinks about attacking Lebanon.
Myanmar Muslims are the main citizen of the country
In another part of the Friday prayer sermon, he said, "Myanmar, which many people are not familiar with, is located between Bangladesh, India and China, and has more than a million Muslim Rohingya living in it. Since a decade ago, they have faced with the heaviest racial cleansing operations."
Sheikh Fazlullah, pointing to the United Nations emphasis that Myanmar's Muslims are the most oppressed minority in the world, noted in recent weeks "there were scenes of slaughter and displacement of tens of thousands of Muslims in the country. The justification of the Myanmar government that Muslims in Myanmar are terrorists or foreigners is far from real because they are considered to be mainstream citizens and live for hundreds of years in the country."
He regretted the silence of the world for these crimes, and continued: "The great governments of the world have remained silent, as in the past, for the crimes, killings and racial discrimination and the violation of human rights because they do not affect their interests."
"The United Nations, which acknowledges the oppression of Muslims in Myanmar, does not show any response," he added.
This Lebanese cleric criticizing the silence of the Organization of Islamic Cooperation, the Arab League and human rights organizations, stated: "In these sad and painful moments, we want all the governments of the world, especially the Arab and Islamic governments, to try and stop the tragedy." They will conduct a humanitarian effort and hold an urgent Islamic meeting to resolve the crisis.