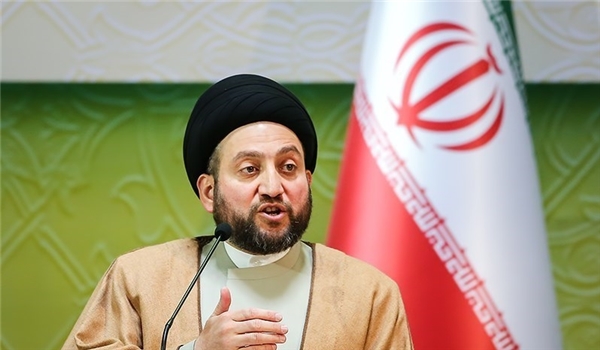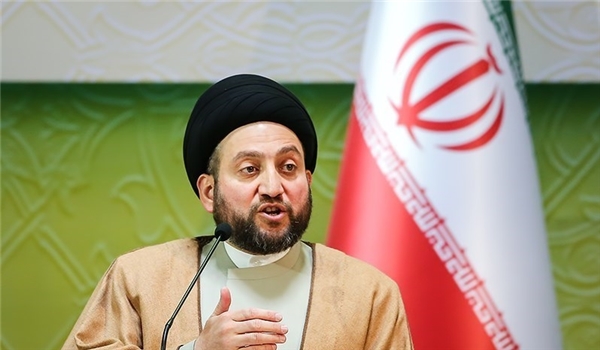 Head of the National Wisdom Movement of Iraq Sayyed Ammar al-Hakim lauded Iran's support for his country in the fight against the ISIL terrorist group.
"Iran stood alongside Iraq firmly during the fight against ISIL,"  Sayyed Hakim said during a meeting with Iranian Supreme Leader's top aide for international affairs Ali Akbar Velayati in Baghdad on Saturday.
He underlined that the sectarianism is fading away in Iraq in favor of an Iraqi national identity.
Sayyed Hakim, meantime, hoped for a better future for Iraq with the help of Iran.
In relevant remarks in late May, Iraqi Foreign Minister Ibrahim al-Jafari underlined that the Baghdad government will not pay any attention to US President Donald Trump's policies adopted against the Islamic Republic of Iran.
"Baghdad will not get involved in the anti-Tehran policies adopted by Washington," al-Jafari told reporters.
The Iraqi foreign minister made the remarks when asked about Trump's idea to form a new anti-Iran front and whether Iraq will ever participate in it.
Al-Jafari reiterated that Iraq will not enter any country's policies against another one.
The Iraqi foreign minister underlined that many commonalities, including geography, history, social affairs and common interests have linked Iraq and Iran.