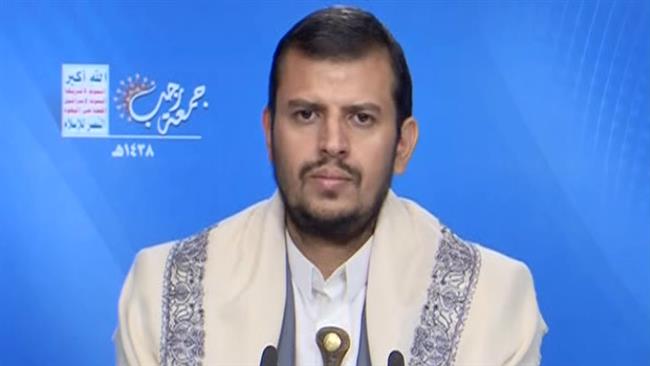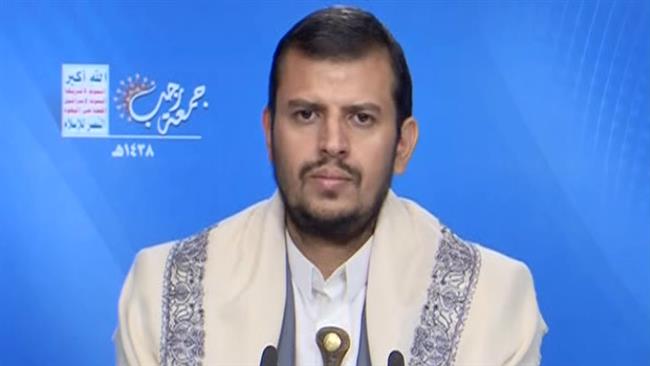 Leader of Yemen's Ansarulah revolutionary movement, Sayyed Abdulmalik Al-Houthi, received on Thursday United Nations Secretary-General's Special Envoy to Yemen, Martin Griffiths, to tackle the latest efforts exerted to reach a political solution for the ongoing crisis.
Sayyed Houthi called on the Saudi-led aggression forces to obey to the political track to end the crisis, urging the UN to maintain a balanced stance in dealing with the Yemeni crisis.
Sayed Houthi also stressed the importance of lifting the blockade imposed on the Yemenis in order to cope with the hard economic conditions in the country.
Yemen has been since March 2015 under a brutal aggression by Saudi-led coalition, in a bid to restore power to fugitive former president Abdrabbuh Mansour Hadi.
Tens of thousands of Yemenis have been injured and martyred in Saudi-led strikes, with the vast majority of them are civilians.
However, the allied forces of the Yemeni army and popular committees established by Ansarullah revolutionaries have been heroically confronting the aggression with all means, inflicting huge losses upon Saudi-led forces.
The Saudi-led coalition – which also includes UAE, Bahrain, Egypt, Morocco, Jordan, Sudan and Kuwait – has been also imposing a blockade on the impoverished country's ports and airports as a part of the aggression.