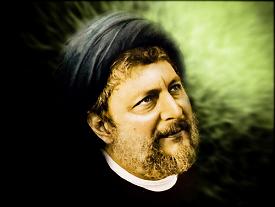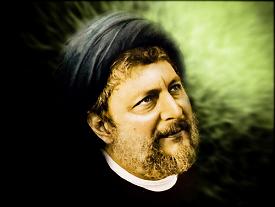 Widely seen as a moderate cleric and a spiritual leader in Lebanon, Imam Sayyed Moussa as-Sadr defended the oppressed people in the country.
Thirty- four years have passed on the disappearance of Imam Sadr in the year of 1978. However his fate was still unknown.
Imam Sayyed Moussa as-Sadr was born in Qom, Iran on March 15, 1928. His eminence attended his primary school in the southern Lebanese town of Tyre, his hometown. Then he moved to the Iranian capital Tehran where he got in 1956 a degree in Islamic Jurisprudence and Political Sciences from Tehran University.
Following that, he moved back to Qom to study Theology and Islamic philosophy. Before leaving Qom to Najaf to study theology, Imam Sadr edited a magazine called Maktabel- Eslam.
In 1960, his eminence accepted an invitation to become the leading figure in Tyre.
In 1969, Imam Sadr was appointed as the first head of the Supreme Islamic Shiite Council (SISC). In 1974 he founded the Movement of the Disinherited to press for better economic and social conditions for his people. He established a number of schools and medical clinics throughout southern Lebanon, many of which are still in operation today.
In August 1978, al-Sadr, Sheikh Mohammad Yaacoub and journalist Abbas Badreddine departed for Libya to meet with government officials. The three were never heard from again. It is widely believed that the Libyan leader Muammar al-Gaddafi ordered Imam Sadr's abduction.