Hassan Nasrallah
Syria
Sayyed Nasrallah congratulates Syrian people who placed "renewed trust" in President al-Assad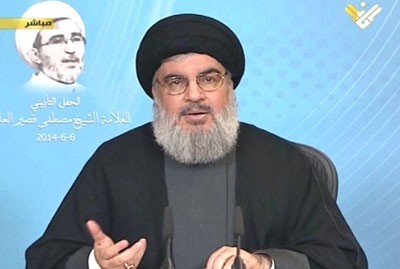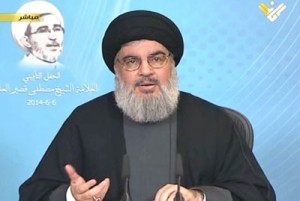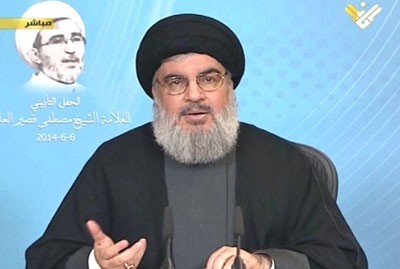 Hezbollah Secretary-General Sayyed Hassan Nasrallah congratulated the Syrian people and leadership on the success of presidential elections.
Nasrallah was speaking during a memorial service marking the passing away of Sheikh Mustapha Kassir, a prominent cleric.
Nasrallah applauded the vote, held on June 3, as the "most important event that happened recently," that saw high public turnout which he described as a "victory for Syria and the Syrian people."
Hezbollah chief said the elections were accomplished despite immense Western pressure and threats against the Syrian leadership which brushed off Western bullying and went ahead with the elections.
While lashing out at a litany of accusations about the elections, not least that they are an "illegal farce," Nasrallah said that the countries behind them, in fact, have been seeking to " take away public will."
As he cited a pressing need to put an end to the crisis in Syria, Nasrallah said that whoever wants a political resolution should cease all support to terrorists "in action, not words."
Nasrallah said the elections have bestowed a "renewed public trust" on the leadership of President Bashar al-Assad whom he heartily congratulated for his re-election.
Addressing the Lebanese people, Nasrallah told them to "have no worry whatsoever in case Syria emerged victorious," for it will be, he added, "a blessing for Syria and the entire region."
"In fact, quite the contrary. You should be worried were Syria to be brought to its knees," Sayyed Nasrallah pointed out.