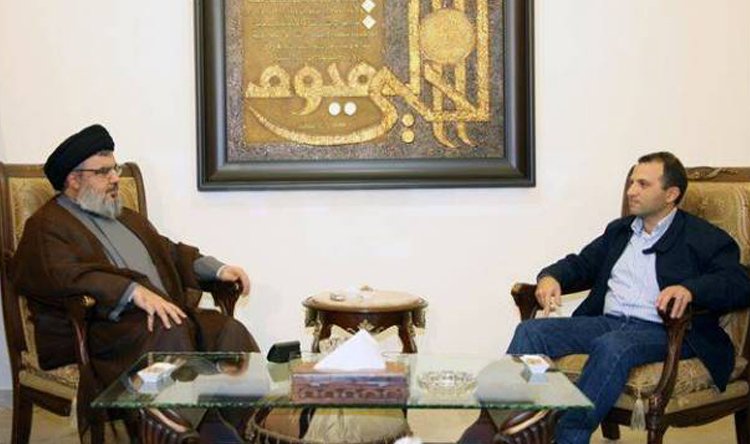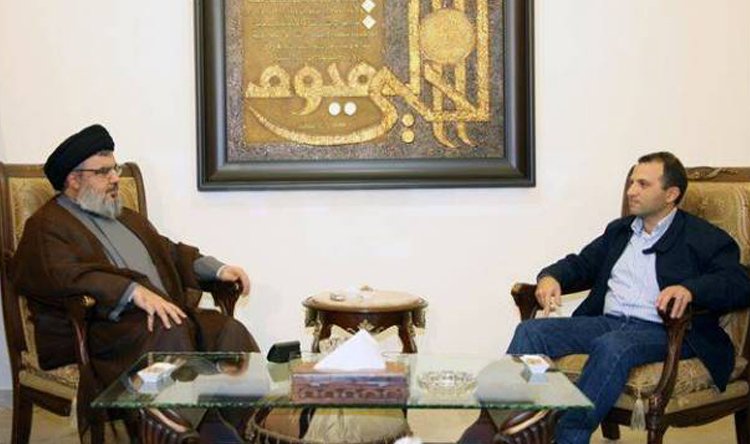 Hezbollah Secretary General, Sayyed Hasan Nasrallah received Lebanese Foreign Minister and Head of the Free Patriotic Movement, Gebran Bassil, with the two men tackling the formation of the new government.
The meeting discussed ways to overcome hurdles hindering the formation of the government "based on objective and practical basis," Hezbollah's Media Relations Office said in a statement on Saturday.
The meeting, attended by Hezbollah's high-rancking security official, Wafiq Safa, also tackled several local issues, the statement said, adding that Sayyed Nasrallah and Bassil "stressed the importance of strengthening Lebanon's national unity and preventing sectarian provocations."
Elsewhere in the meeting, Sayyed Nasrallah and Bassil, who is also a member of the Lebanese Parliament, "discussed regional files and agreed on importance of boosting stability in Lebanon in a bid to manage to face any development in the region," the statement added.