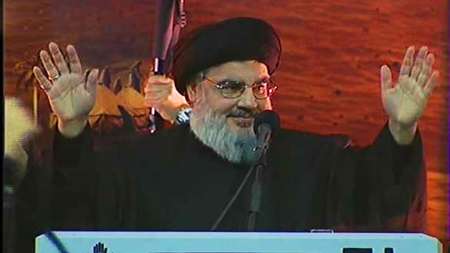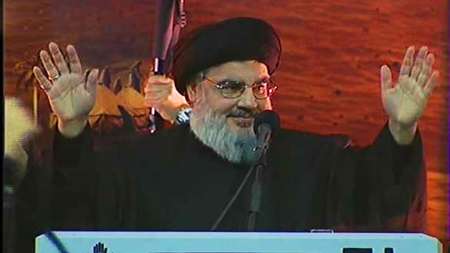 Lebanese Hezbollah Secretary General Seyyed Hassan Nasrallah said Iran and Syria have told all intermediaries that they support whatever decision the Lebanese take on presidential elections.
Nasrallah: Regional conflicts are not sectarian
Nasrallah was addressing in person the crowds during 10th Night of Ashura at Sayyed Shohadaa complex in Beirut's southern suburb (Dahiyeh).
Nasrallah said Iran has seriously decided to grant Lebanon military donations, yet the Lebanese government has not settled the issue.
He said some try to misinterpret the conflict in the region, labeling it as sectarian, and this is completely wrong.
Nasrallah said there are samples of conflicts in the regions which assert that the regional crisis is not sectarian (Sunnite-Shiite), including Libya clashes, Sinai events, Nusra-ISIL infightings, targeting the minorities in the region
Nasrallah stressed the conflict in the region is political.
He added the axis of resistance includes factions which have different religious affiliations.
Nasrallah said as Shiites, our conflict is not against the Sunnites, yet against takfiris. All groups are targeted in this takfiri plot, he added.
Sayyed Nasrallah said some states try to present the conflict as sectarian in order to employ all the Sunnites in its conflicts.