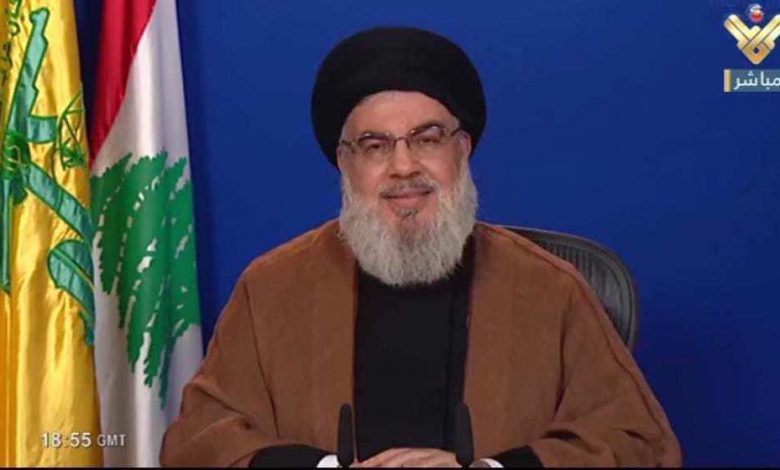 The secretary-general of Lebanon's resistance movement Hezbollah says Australia's decision to label Hezbollah as a "terrorist organization" does not affect the group's resolve to resist Israeli threats.
In a televised address on Friday night, Sayyed Hassan Nasrallah said the move by Australia is rooted in regional issues and is aimed against Lebanon's upcoming parliamentary elections.
"As long as Lebanon is under Israel's continuous threat, we are in the heart of the battle for independence, sovereignty and freedom, and we will continue this battle," the Hezbollah chief stressed.
Nasrallah's comments came two days after Australian Minister for Home Affairs Karen Andrews announced that Canberra had decided to designate Hezbollah as a "terrorist organization" in its entirety under Australia's criminal code.
In 2003, Australia blacklisted Hezbollah's military wing, but the Wednesday decision expanded the listing to include the group's political wing, which is a powerful player in Lebanon's politics, with seats in parliament.
The decision outlaws being a member, providing support to or associating with Hezbollah.
Shortly after the decision, the resistance group strongly denounced the Australian authorities' decision and stressed that the move was "a humiliating submission to American and Zionist dictates" and served Israeli interests.
Elsewhere in his remarks, the Hezbollah chief added that some regional countries also moved to normalize ties with Israel to put pressure on the supporters of the resistance movement.
Nasrallah also pointed to the public incursion of the Zionist regime into North Africa and the dangers that this move would pose to the Arab countries in that part of the world, including Algeria.
Hezbollah was established following the 1982 Israeli invasion and occupation of southern Lebanon. The movement drove out Israeli forces from Lebanon in May 2000.
Since then, the group has grown into a powerful military force, dealing repeated blows to the Israeli military, including during a 33-day war in July 2006.