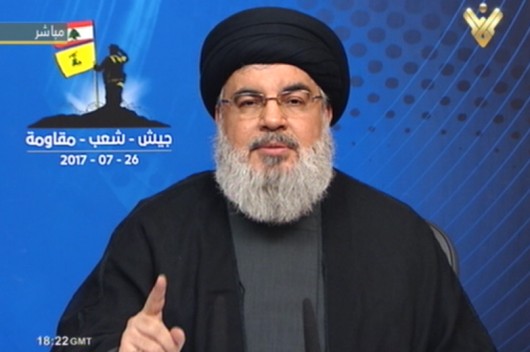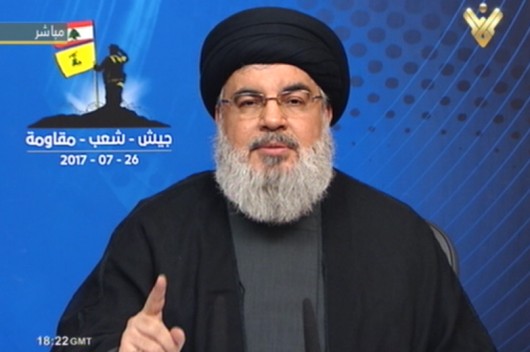 Hezbollah Secretary General Sayyed Hasan Nasrallah is to deliver a speech on latest developments tonight via Al-Manar TV.
The speech, to be aired at 8:30 p.m., is to tackle the battle against ISIL terrorists in Ras Baalbeck and Qaa outskirts in tthe Lebanese side, and Western Qalamoun in the Syrian side.
On Sunday, Lebanese army declared a ceasefire for more negotiations to reveal the fate of the kidnapped soldier  who were kidnapped by the Takfiri insurgents in 2014.
Later on Sunday, Lebanese army and General Security units pulled out eight corpses which "likely" belong to the servicemen, General Security chief, Major General Abbas Ibrahim said, adding that DNA tests will be done to confirm this conclusion.
Also on Sunday, Hezbollah had regained bodies of five martyrs from the terrorist group.