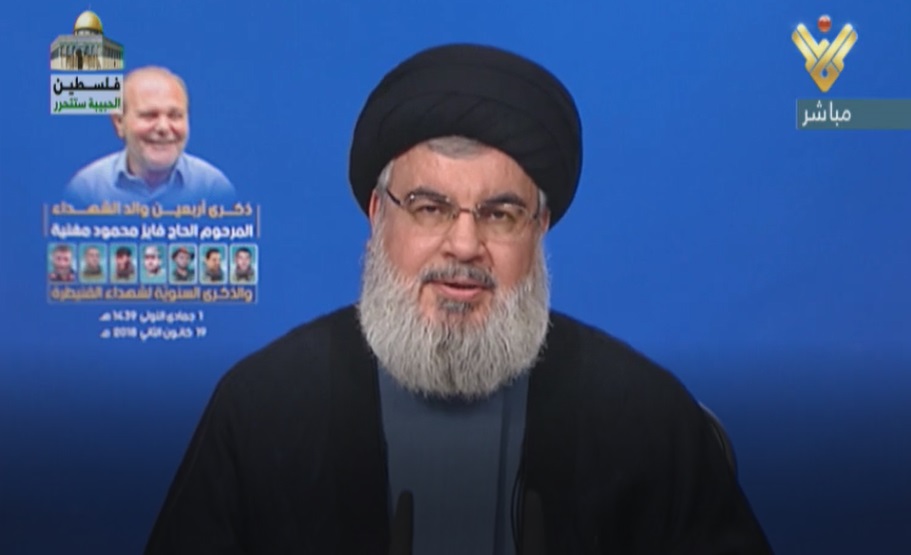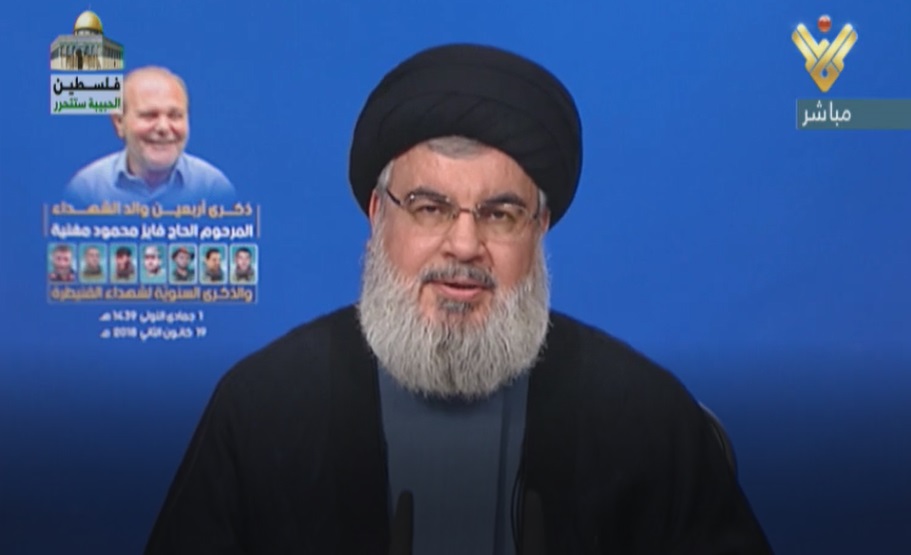 Hezbollah Secretary General Sayyed Hasan Nasrallah on Friday warned the Zionist enemy against constructing a separation wall at the 13 controversial positions along the Lebanese-Palestinian border, stressing that the Islamic Resistance backs the government which rejected the Israeli measure.
"After liberating the Lebanese occupied territories from the Zionist enemy in 2000, the UN demarcation of the national border with the Palestinian territories left 13 controversial positions, and the Lebanese government informed the UNIFIL about its rejection for any Israeli measure in this concern. The Islamic Resistance backs the Lebanese government and army, and the Zionists must take Lebanon's warning seriously."
Delivering a speech during Hezbollah ceremony to mark the 40th day after the death of Hajj Fayez Moughniyeh and the anniversary of the Islamic Resistance's martyrs in the Syrian province of Quneitra, Sayyed Nasrallah maintained that the recent blast which targeted one of Hamas commanders in southern Lebanon (Sidon) indicates a dangerous Israeli prospect of tampering with the country's security, adding that the Lebanese political officials must deal with the incident seriously and hailing the efforts made the national security agencies in face of this development.
"When the investigations into the blast are concluded and the Israeli involvement is confirmed, all the political factions must take a serious stance against the Zionist escalation."
Stressing the importance of avoiding all the forms of normalizing ties with the Zionist entity Hezbollah leader also warned against the attempts made by some Lebanese, especially after the recent events in the occupied Palestine, to take certain initiatives in this context after they gain support from some Lebanese officials.
Sayyed Nasrallah called on banning all the movie productions of the American director Steven Allan Spielberg who paid one million dollars to the Zionist enemy in 2006 to support it in its war on Lebanon.
"The Post is about Vietnam, yet the money paid to watch the movie may be used by Spielberg to fund any Zionist war against Lebanon."
"We aren't against art, cinema or TV, but don't simplify things. There is a Lebanese decision to boycott Israel so commit to your decisions."
Sayyed Nasrallah said that the US accusations against Hezbollah of being involved in drug trade are baseless, stressing that the party considers it as religiously prohibited even in dealing with the enemy.
Sayyed Nasrallah also underscored that Hezbollah has always avoided all the forms of commercial and business investments, adding that US Justice Ministry aims at starting an investigation into Hezbollah involvement in criminal acts to classify it as a criminal organization.
The US accusations aim at deforming Hezbollah reputation according to Sayyed Nasrallah who stressed that the American themselves are involved in drug dealing crimes committed to destroy various communities.