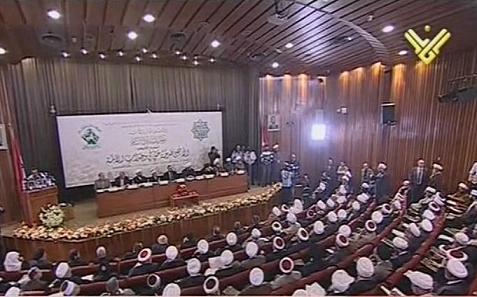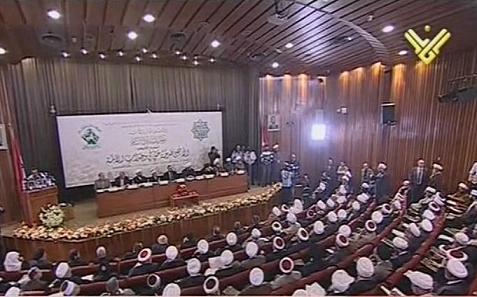 Activities of "Scholars of Levant in Support of al-Quds Conference" have started in the Syrian capital on Tuesday under the patronage of President Bashar al-Assad.
The Conference is held by the Ministry of Awqaf (Religious Endowment) in cooperation with the Gathering of Muslim Scholars in Lebanon and with the participation of scholars from Palestine, Lebanon, Jordan and Syria at al-Assad Library in Damascus.
The conference will discuss at its first session "Al-Quds and Al-Aqsa Mosque," thus discussing issues related to Al-Quds as being the cause and the responsibility of the Islamic nation. It will also discuss Al-Quds in international laws and norms and the role of scholars in support of this holy site. It will also cover Syria's resistant role in defending al-Quds and the occupied Arab territories, judaization of al-Quds and the Israeli violations of al-Aqsa Mosque and the holy sites.
The second session entitled "The Role of Levant Scholars in this Stage" will discuss the conspiracy against Syria and the dangers of extremism and provocative fatwas (Rulings made by Muftis) on the Islamic nation in addition to the role of scholars in facing the conspiracy against Syria, SANA news agency said.
The third session is allocated for the final statement and recommendations, it added.