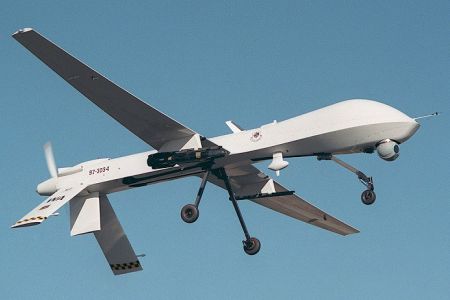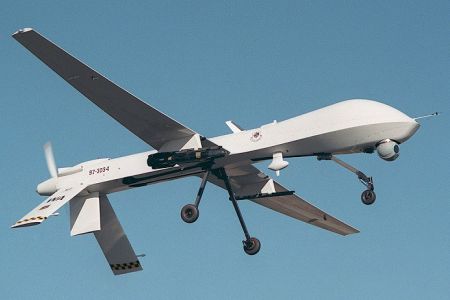 Scores of people have died in Pakistan over a 24-hour period as a result of missile attacks carried out by the US-flown drones.
An early Wednesday drone attack in the country's northwestern tribal region killed at least five people, AFP reported.
"Several US drones fired seven missiles at two militants compounds early this morning (Wednesday) killing at least five militants," a senior Pakistani security official told AFP.
Another security official in Peshawar and a local intelligence official confirmed the drone strike and its death toll.
A house in the village of Dargah Mandi on the outskirts of Miranshah in the North Waziristan tribal agency was also targeted.
The airstrike is the third drone attack in Pakistan in less than a day in the North Waziristan region.
Security officials say that two such missile strikes killed some 15 people in the troubled area in the past day.
Earlier on Tuesday, a drone fired two missiles on a vehicle carrying militants outside Miranshah, killing four people.
The attack took place in Qutabkhel village, a southern suburb of Miranshah, the main town of North Waziristan tribal district.
The incident comes as an earlier drone attack on Tuesday claimed the lives of at least 11 people in the same area.
The US frequently carries out such attacks on Pakistan's tribal areas.
The aerial raids, initiated by former US President George W. Bush, have been escalated under President Barack Obama.
Washington claims the airstrikes target militants, but most of the attacks result in civilian casualties.
More than 700 people have been killed in such drone attacks since 2009. Over 90 percent of the victims were civilians.
The issue of civilian casualties has strained relations between Islamabad and Washington with the Pakistani government repeatedly condemning the attacks as violations of Pakistan's sovereignty.