Syria
Scores of ISIL Terrorists Killed in Syrian Army's Ambush in Depth of Homs Desert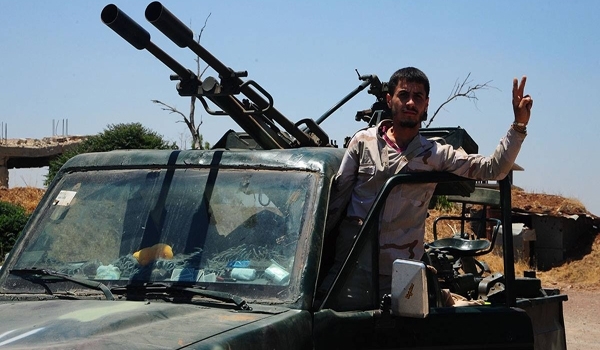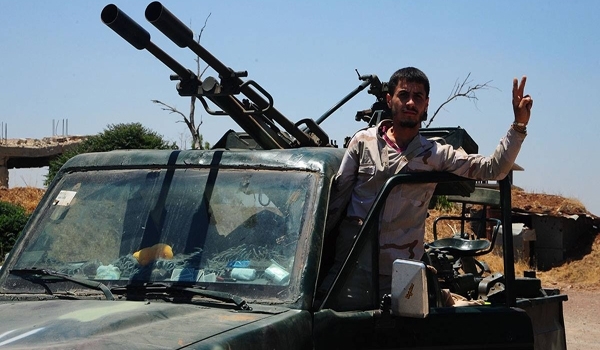 Over 20 ISIL terrorists were killed and their military vehicles were destroyed in the Syrian Army's ambush operation in the depth of the Eastern desert of Homs, Syria's state-run TV reported on Wednesday.
The TV channel reported that the army units carried out an ambush operation in Beir al-Hblah and Beir al-Safawaniyah in the depth of the Eastern desert of Homs to hunt the remaining pockets of the ISIL terrorists.
It further said that a sum of 23 terrorists were killed and two military vehicles of them were destroyed in the operation.
On Tuesday, the army men engaged in heavy fighting with ISIL in Humeimeh region in Eastern Homs and managed to repel their attack after inflicting major losses on the terrorists.
The remaining pockets of the terrorists retreated after their failed attack.
In the meantime, the army's air force bombed several times ISIL's movements in al-Sukhnah desert in Eastern Homs and near T2 Oil Pumping Station in Southwestern Deir Ezzur, killing and wounding a number of terrorists.