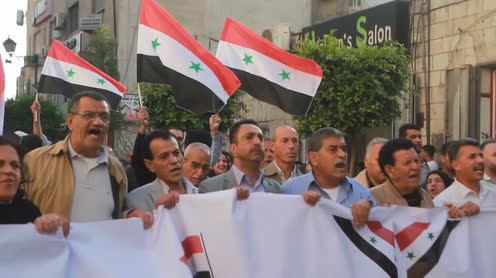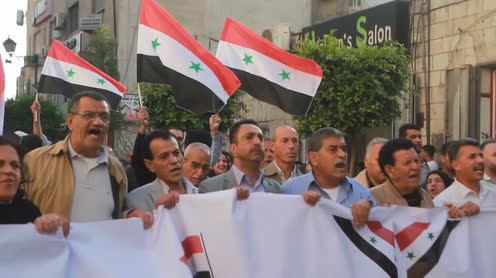 Scores of people hit the streets of the Palestinian city of Ramallah, in the central West Bank on Saturday, to protest against the US-led airstrikes on multiple government targets in Damascus.
Demonstrators held banners and chanted slogans, condemning the US intervention in the region and expressing solidarity with the Syrian government.
The US, UK and France launched airstrikes against multiple government targets in Damascus early on Saturday morning, targeting alleged chemical weapons sites as well as a Syrian military base in Homs.
The airstrikes are in response to the claims of an alleged chemical weapons attack on Douma last week. Syria and Russia have both denied the allegations, calling them "staged" and a "fabrication".