Syria
Scores of Terrorists Killed in Failed Attack on Daraa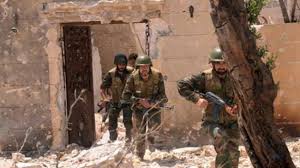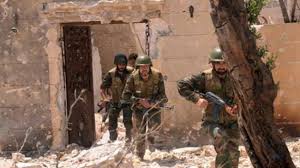 Field sources firmly denied reports that terrorist militants advanced in Daraa, stressing meanwhile that heavy losses were inflicted upon the insurgents.
Reports circulated by media that terrorists had controlled al-Sarw checkpoint at the northern entrance of Daraa are baseless, the sources told al-Manar.
The reports also said that the militants seized Panorama military base, the city's national hospital and the international boulevard.
The sources stressed that no such advances were made by terrorists during the attacks which they named "South Strom".
The sources also said that heavy losses were inflicted upon the terrorists in the attacks which sparked clashes with the Syrian army. 44 terrorists were killed in the clashes