Syria
SDF Spokesman: No Military Aid Received from US-Led Coalition to Free Raqqa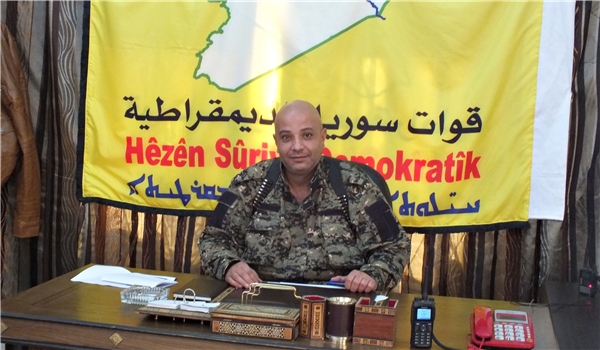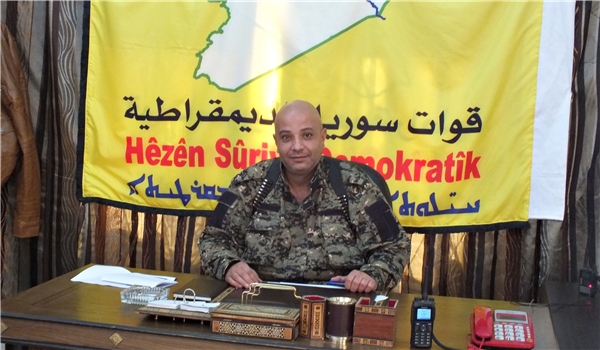 Spokesman of the Syrian Democratic Forces (SDF) Talal Salou blasted the US-led coalition for shrugging off supply of necessary arms and equipment to the Kurdish forces to help them take back the Syrian province of Raqqa from the ISIL.
"The SDF's main goal is liberating Raqqa from the ISIL, which needs arms, logistic support and military supply from the international coalition to suppress the ISIL and free Raqqa," Salou told FNA on Saturday.
"The SDF forces have asked the international coalition for help but received no response yet and the SDF cannot step onto major battle like Raqqa with its meager military possibilities," he added.
Elsewhere, Salou said that the SDF doesn't coordinate its operations in any region with Turkey.
His remarks came after a senior Syrian military expert had warned a few months ago that Washington is trying to save the Takfiri terrorists in Raqqa province by delaying the Kurdish forces' military operations against the terrorist groups there.
"The main reason for the US' insistence on finding a political solution to the Syrian crisis is to shun coordination with Russia to combat the terrorist groups," Syrian Army's Retired Colonel Elias Ebrahim told FNA.
He reiterated that the US has deceived Syrian Kurdish fighters by rendering ineffective assistance to them. "This has taken place with the aim of delaying the Kurdish fighters' attacks on Raqqa while the Kurdish fighters are behind the Raqqa gates."
Meantime, Abdullah Muhammad al-Muhaysini, a senior al Qaeda-linked cleric and the religious leader of Jeish al-Fatah terrorist group, admitted that the militants in Syria have received financial and military aid from Saudi Arabia and certain other Persian Gulf Arab states.
According to the Syrian dissidents' news website, Enab, Muhaysini has released a video recently in which he appreciated Riyadh and other Arab states for equipping his comrades with missiles.
The Saudi preacher said that the missiles that they have sent would be used to break the Syrian army and its allies' siege of Aleppo.
He also thanked Turkey for supporting the terrorists and treating the wounded militants in its hospitals.
Jeish al-Fatah is a conglomerate of terrorist groups with Al-Nusra (Fatah Al-Sham) Front comprising its main body.