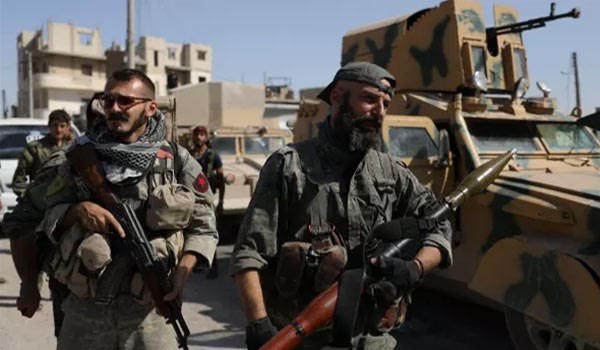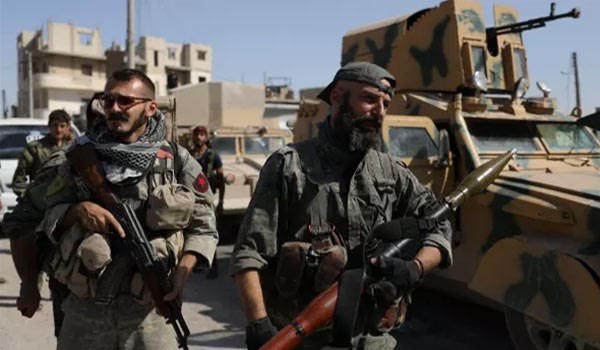 Iraqi sources disclosed dispatch of forces and equipment to the border with Syria after the predominantly-Kurdish Syrian Democratic Forces (SDF) withdraw from the region in a surprising move, the Arabic-language media reported on Tuesday.
"The SDF forces who were stationed along Deir Ezzur and Iraq's al-Qaem border region in Western Al-Anbar have retreated from their positions in a sudden move," the Arabic-language al-Maloumeh News quoted Iraqi Hashd al-Shaabi forces in Al-Anbar province Qatari al-Abidi as saying on Tuesday.
He noted that subsequent to the withdrawal, a large number of Iraqi army and Hashd al-Shaabi forces have been sent to the Iraq-Syria border region to prevent any possible penetration of the terrorists into Iraq's territories.
In a relevant development in early November 2017, a large number of the Iraqi volunteer forces of Hashd al-Shaabi have crossed the border into Syria to prevent the Washington-backed Syrian Democratic Forces from capturing the ISIL-held town of Albu Kamal in Southeastern Deir Ezzur at the border with Iraq.
The AMN quoted local sources as saying that the Hashd Al-Shaabi fighters have entered Syria to block the SDF from taking Albu Kamal in Deir Ezzur province.
The Iraqi Armed Forces liberated the border town of Al-Qa'em on Friday, ending the ISIL's long reign over this important crossing that links Iraq's Anbar province and Syria's Deir Ezzur province.
The Syrian Army troops are marching towards Albu Kamal from two different flanks, in the meantime, the SDF fighters are about to move towards the town before the government forces.
The Syrian army has dispatched a large number of forces to Deir Ezzur to join other army and popular forces to drive ISIL out of Albu Kamal after the government forces liberated the town of al-Mayadeen and other region in Southeastern Deir Ezzur.
Relevant reports said on Saturday that the army forwarded hundreds of fresh forces to Southwestern Deir Ezzur to join their comrades to launch the final phase of the liberation operation in the ISIL-held town of Albu Kamal amid the US-backed SDF's attempts to conquer the key town before the gov't forces' arrival.
Military sources said that a massive convoy of the Syrian army soldiers departed from the provincial capital of Deir Ezzur for the T2 Oil Pumping Station in the Southwestern part of the province.
They further said that the large convoy heading towards the T2 Oil Pumping Station was comprised of several tanks, infantrymen and military equipment, adding that the reinforcements will be participating in the ongoing offensive to liberate the ISIL de facto capital, Albu Kamal, near the Iraqi border.