Iran
Middle East
Search Continues to Find Pilot of MiG-29 Fighter Crashed in Northwestern Iran
Searching operations continue to find the pilot of the Iranian Army's MiG-29 fighter jet which crashed near Sabalan Mountain in Northwestern Iran.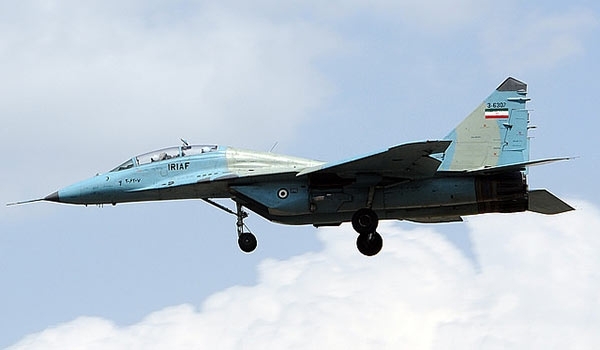 A statement by the Army said on Wednesday that the fighter jet was piloted by Colonel Mohammad Reza Rahmani, an experienced pilot in the Air Forces service.
"Despite severe weather conditions and difficulty in navigating through the site of the crash, efforts to locate the pilot will continue by aerial and ground search and rescue teams," added the statement.
Eyewitnesses first reported an aircraft crash at 11:00 AM on Wednesday. Search and rescue teams were immediately dispatched to the site, but adverse weather conditions have made it impossible to locate the wreckage and find about the fate of the pilot so far.
Experts believe that the experienced pilot could have ejected from the fighter jet before the crash.