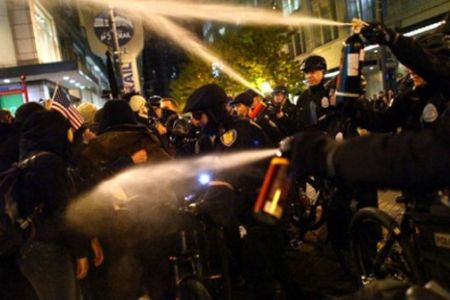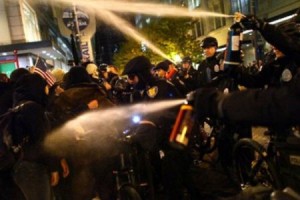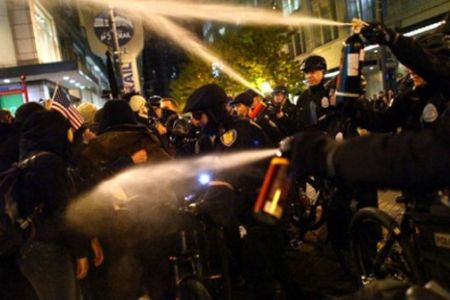 The US Justice Department says police forces in the northwestern city of Seattle have used excessive force and violence against civilians over the past two years.

The US judicial authority said on Friday that according to investigations, the Seattle police's violent conduct, including the use of batons and other means against civilians, has violated federal law and the American Constitution, the Associated Press reported.
"The problems within SPD [Seattle Police Department] have been present for many years and will take time to fix," said Thomas E. Perez, assistant attorney general for the civil rights division of the US Justice Department.
"Our findings should serve as a foundation to reform the police department and to help restore the community's confidence in fair, just and effective law enforcement," he noted.
The Justice Department is currently carrying out 20 cases of probe into police offices across the country and the use of force is a primary concern in most of them, Perez added.
The American Civil Liberties Union of Washington and 34 other community groups called for the inquiry after a Seattle police officer shot dead John T. Williams, a homeless Native American woodcarver, in 2010.
Other examples of US police violence captured on surveillance videos include officers stomping on a Latino man who had been mistaken for a thief and an officer hitting a non-resisting black youth in a store.
The Department of Justice, however, has failed to probe the recent use of pepper spray against Seattle protesters, who have been expressing their grievances under the banner of Occupy Wall Street.
The Occupy movement began in mid-September against social inequality, unfair distribution of wealth in the US and high influence of corporations in the country's policies.
In mid-November, the Seattle law enforcement agents attacked a group of anti-corporatism demonstrators with pepper spray, causing a pregnant woman, a priest, and an 84-year-old female activist to be hospitalized.