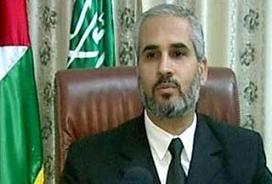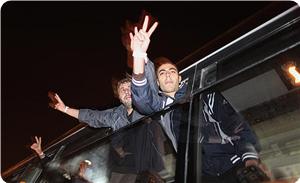 550 Palestinian prisoners were freed on Sunday, in the second stage of a deal between the zionist entity and the Islamic Resistance Movement, Hamas.
The majority of the freed prisoners returned to the West Bank, ruled by Fatah movement. The second stage of the deal included 41 prisoners returned to Gaza, two to east al-Quds (Jerusalem) two to Jordan and the remainder to the occupied West Bank.
Sunday's release completes the Egyptian-brokered deal to exchange a total of 1,027 prisoners for the israeli soldier Gilad Shalit, who was captured by Hamas fighters in June 2006. Shalit returned home on October 18 when Israel freed the first batch of 477 prisoners.
Unlike the first stage, the second stage did not include anyone "with blood on their hands". The October operation included hundreds of prisoners serving life for killing Zionists.
GREAT ACHIEVEMENT
For his part, Hamas spokesman Fawzi Barhoum said the movement welcomed the release of all prisoners, regardless of their political affiliation.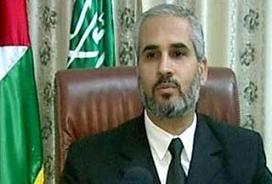 "We are proud of this great achievement," he said.
He said Hamas leaders would welcome all returning prisoners, and offer them assistance with housing, employment and finding a spouse.
CLASHES BEFORE THE RELEASE
Hours before the release got underway, hundreds of Palestinians clashed with israeli soldiers at a West Bank checkpoint. They were among the crowd gathered at Beitunia, southwest of Ramallah, anxiously awaiting their relatives who were being freed.
Tempers ran high and when youths began pushing the nearby security fence and throwing rocks, soldiers fired tear gas and stun grenades, witnesses said.