Syria
Second terrorist Car bomb explosion kills several near Damascus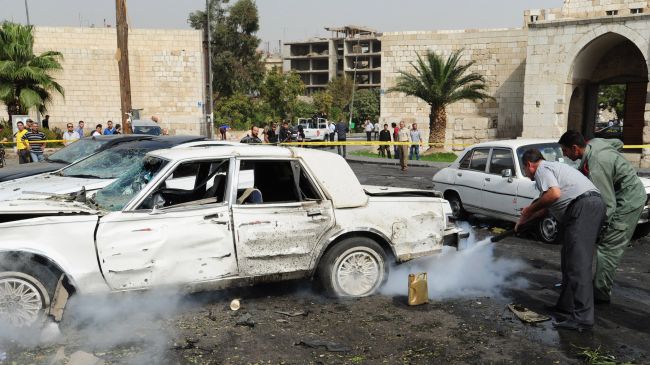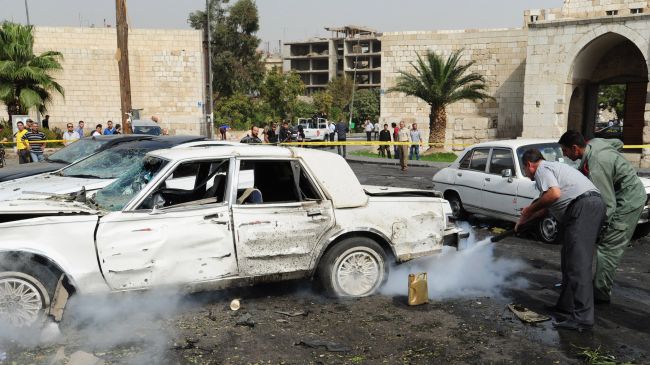 Several people have been killed in the second car bomb explosion that hit the Syrian capital city of Damascus in a day.
The exact number of people killed or injured in the Monday blast in al-Hajar al-Aswad is not known yet.
The attack came shortly after another car bomb hit an area near the capital, killing at least 15 people, including women and children.
The first bomb went off next to a bakery on Rawda Street in the Jaramana district, a predominantly Christian and Druze area, 10 kilometers (6 miles) southeast of Damascus.
The blasts come despite a temporary ceasefire, brokered by the UN-Arab League envoy Lakhdar Brahimi for the Muslim holiday of Eid al-Adha (Feast of Sacrifice), which went into effect since Friday.
The four-day ceasefire was violated by Syrian insurgents after they set off a bomb in Damascus on the very first day of the holiday, sparking off fighting that went on unabated throughout the weekend.
Syria has been experiencing unrest since March 2011.
Damascus says 'outlaws, saboteurs, and armed terrorists' are the driving factor behind the unrest and deadly violence while the opposition accuses the security forces of being behind the killings.
The Syrian government says that the chaos is being orchestrated from outside the country and accuses Saudi Arabia, Qatar, and Turkey of arming the opposition.