Iran
Secretary-General Stresses Iran's Key Role in ECO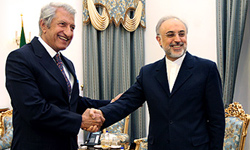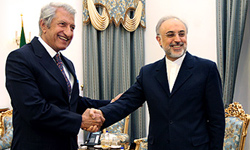 Sectary-General of the Economic Cooperation Organization (ECO) Shamil Aleskerov underscored Tehran's vital role as a key member of the regional body.
Aleskerov made the remark in a meeting with Iran's Foreign Minister Ali Akbar Salehi on Sunday.
He also briefed Salehi about the upcoming ECO meeting due to be held in the Azeri capital city of Baku.
Salehi, for his part, underlined the importance of ECO institutes, and laid emphasis on the significance of expanding the activities and capacities as well as the great market of ECO member states.
He further reiterated that ECO members play a vital role in materializing the objectives of the economic cooperation body.
ECO is an intergovernmental regional organization established in 1985 by Iran, Pakistan and Turkey with the aim of promoting economic, technical and cultural cooperation among member states.
The organization was expanded in 1992 to include seven new members, namely Afghanistan, Azerbaijan, Kazakhstan, Kyrgyzstan, Tajikistan, Turkmenistan and Uzbekistan.