Middle East
Secretary-General Vows to Further Activate D-8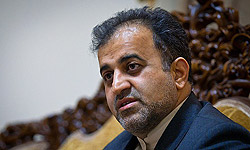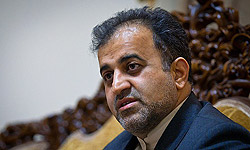 Secretary-General of the Developing-8 Group Seyed Ali Mohammad Moussavi emphasized the necessity of further activity by the D8, and said he is trying to adopt new strategies for the group in this regard.
Moussavi made the remarks in a meeting with Leader of Turkish Felicity Party in Ankara on Wednesday.
He underlined the key role of D8 in promoting economic, industrial and trade ties among Islamic countries.
Mousavi said that he is trying to further activate D8 and is adopting new strategies for this grouping.
Kamalak, for his part, stressed the need for the Muslim world to get united and said D8 can play a key role in this regard.
He called for new members to join D8 to strengthen internal structure of the grouping.
The Developing-8 is a group of developing countries with large Muslim populations that have formed an economic development alliance. It consists of Bangladesh, Egypt, Indonesia, Iran, Malaysia, Nigeria, Pakistan, and Turkey.
The D8 was founded by Necmettin Erbakan, former Turkish Prime Minister. The group was established after an announcement in Istanbul, Turkey on June 15, 1997. Membership is open to countries other than the current member-states, though no expansion is currently planned.
The D8 summit is held annually with the aim of exchanging views among the member states.