World News
Security Council holds secret ballot to choose next UN chief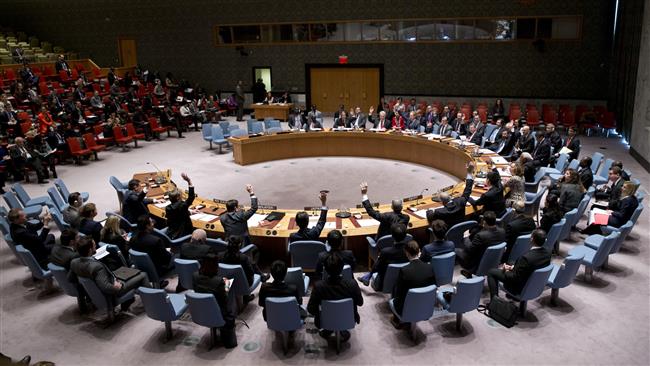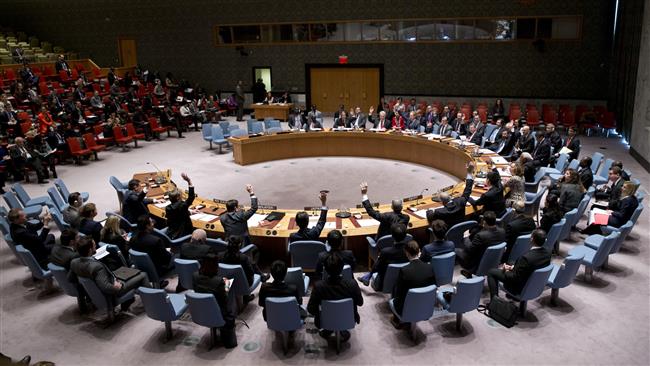 The United Nations Security Council has held its first informal poll on the 12 candidates jostling to succeed Ban Ki-moon as the secretary general of the world body.
The 15 council members voted behind closed doors on Thursday, having three choices for each of the candidates, including "encourage," "discourage" and "no opinion."
Japan's UN Ambassador Koro Bessho, who holds the rotating council presidency, also confirmed Thursday's two-hour voting session.
The council diplomats said the result for each candidate will be conveyed to the ambassador from the candidate's country, who will also be told the highest and lowest votes with no names.
Before the voting, Britain's UN Ambassador Matthew Rycroft said, "This is a recruitment process. It must be done respecting the confidentiality of the candidates."
He further noted that the purpose of the secret ballot was to "encourage people who don't do so well to drop out of the race."
Meanwhile, France's UN Ambassador Francois Delattre stressed that it is "critically important" to ensure that "we simply have the best candidate selected to become the world's number one diplomat."
According to the UN Charter, the UN chief is chosen by the 193-member General Assembly on the recommendation of the Security Council.
However, the council's five permanent members — the US, Russia, China, Britain and France — have veto power over the candidates.
Six men and six women — eight from Eastern Europe, two from Latin America, one from Western Europe and one from the Asia-Pacific region are among the 12 candidates competing for the top post.
Another informal poll is expected to be held next week followed by several more in August, and possibly September.
Ban took office for his first five-year term on January 2007 and was re-elected to a second term on June 2011, after his first one expired on December 2011. He will leave office at the end of the year and will be replaced by the new leader on January 2017.
The UN is under fire for years by member states not only for the unrivaled ability of veto, enjoyed by the permanent five members, but also for its secretary-generals, who are chosen not for their abilities to run the world body and serve all member states, but to serve the permanent five members.