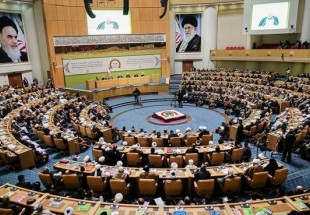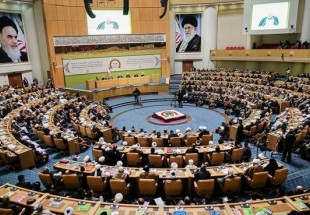 Hujjat-ul-Islam Seyyed Mahmoud Nabavian, cultural deputy of the World Forum for Proximity of Islamic Schools of Thought, related on importance of holding Islamic Unity Conference calling Muslim solidarity as a necessity stressed by holy Qur'an, reported Taqrib News Agency (TNA).
He counted Islamic unity as a necessity recommended by Almighty God and said," We (Muslims) should avoid provocative discussions and maintain cooperation in a bid to achieve the high objective of Islamic nation."
The cleric slammed the sanctions imposed on Iran counting that a manifestation of economic terrorism by enemies.
He referred to social and economic welfare as an achievement of Islamic unity and said," What is the necessity for economic dependence on other countries while Islamic states can propose a common currency amongst themselves in order to prevent economic pressures by other countries?"
Hujjat-ul-Islam Nabavian referred to Yemen war and said," If we owned a shared army like the NATO we would not witness this massive scale of catastrophe against our united Islamic nation."
He hailed the solidarity of academicians, lawyers and elites from across the Muslim world as a blessing and an achievement inspired by previous Islamic Unity Conferences.
Iranian scholar made the remarks on the eve of the 32nd Islamic Unity Conference to be held in the Iranian capital of Tehran on 24-26 November 2018.