Africa
Seleka fighters kill 25 villagers in Central African Republic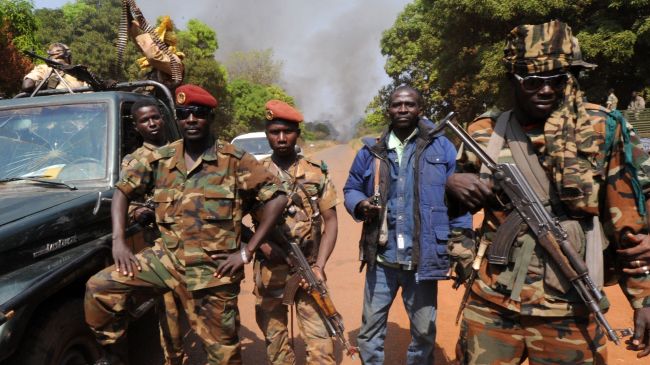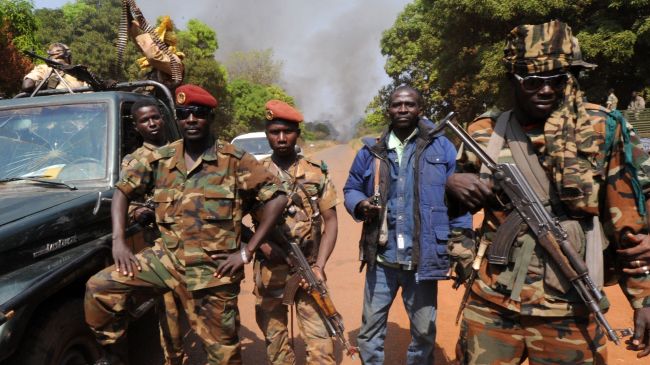 Elements of the Seleka rebel alliance have attacked a number of villages in the western part of the Central African Republic (CAR), killing at least 25 people, a Red Cross worker says.
Namssene Paulin, the Red Cross worker, said on Monday that Seleka fighters arrived in three vehicles in the village of Poulissi near the city of Bossangoa on Friday and started killing the residents.
At least 25 people were killed in attacks on different villages near Bossangoa that day, including a pregnant woman and a child, Paulin added.
The Seleka fighters launched an offensive against the CAR government in December 2012 and have since been accused of killing civilians and looting.
On January 11, former CAR President Francois Bozizé and representatives of the Seleka rebels signed an agreement in Libreville, Gabon, after three days of negotiations brokered by regional neighbors.
However, Seleka rebels led by Michel Djotodia captured the capital city, Bangui. Djotodia, immediately proclaimed himself president after seizing power from Bozizé on March 24.
There are many mineral resources, including gold and diamonds, in the Central African Republic. However, the country is extremely poor and has faced a series of rebellions and coups since it gained independence in 1960.