Iran
Self-sufficient Iran will overcome US sanctions: President Rouhani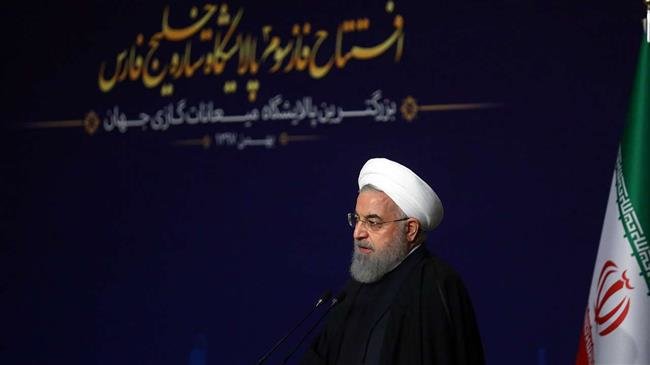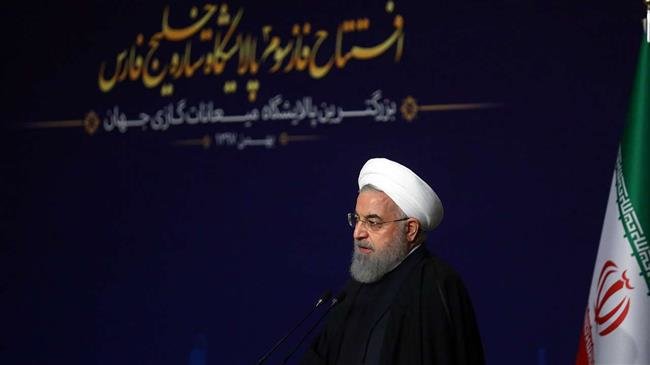 President Hassan Rouhani says Iran has reached self-sufficiency in all areas, stressing that the nation will overcome the sanctions imposed by the United States.
"The Iranian nation is on the path of self-sufficiency and nobody can stop this greatness by imposing certain conditions," he said in Bandar Abbas Monday at the opening of a refinery which will make the country self-sufficient in gasoline.
"We face challenges at the time of an economic war and sanctions since the US and its mercenaries in the region are attempting to increase daily pressure on the Iranian nation," he said.
Rouhani further dismissed US claims that the sanctions do not target the Iranian nation, saying the measures are affecting people's lives.
On Sunday Rouhani said, "If we want to stand against the superpowers and not to lose our independence, we must all remain united."
"We must all stay together in order to preserve the freedom that has been achieved thanks to the blood of the Islamic Revolution's martyrs."
Rouhani said he was confident Iran will overcome challenges. "We have problems, but these problems will fail to bring our people to their knees."
The US has intensified its hostility toward Iran which saw President Donald Trump unilaterally withdraw from a landmark nuclear deal with Tehran last year.
Trump is currently working to pressure the Europeans to follow Washington's lead, but German Chancellor Angela Merkel delivered a strong rejoinder Saturday to US demands.
The White House has also warned its European allies in the nuclear deal against seeking to circumvent the sanctions.
France, Germany and Britain recently launched the Instrument in Support of Trade Exchange (INSTEX), a financial mechanism meant to protect Tehran-Europe trade ties against US bans.