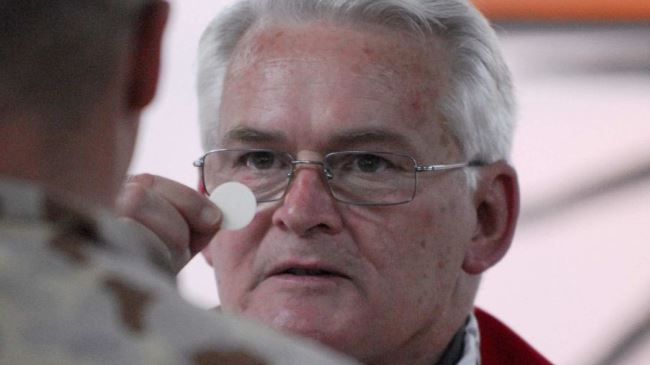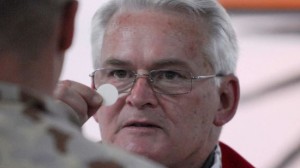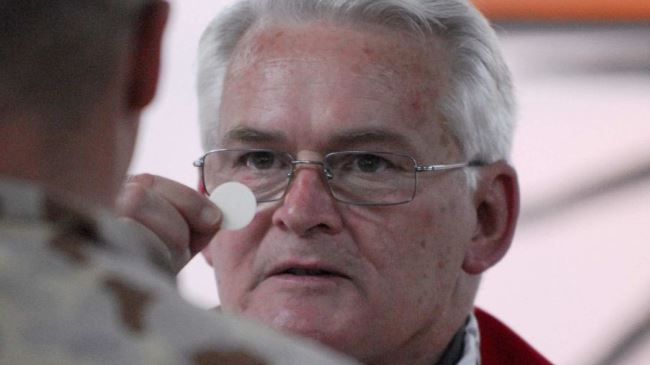 One of the most senior members of the Catholic Church in Australia has resigned after being charged by a court with child sex abuse.
Bishop Max Davis is accused of sexually abusing a 13-year-old student at Saint Benedict's College in Western Australia, where he was a teacher back in 1969.
Davis is the first Australian Catholic bishop to be charged with child abuse as sex scandals continue to shake the Catholic Church.
"At that time – 45 years ago – the bishop was not ordained," the church said in a statement. "The bishop emphatically denies the allegation and the charge will be defended."
Davis served as chaplain on various ships and bases in Australia and overseas as bishop of the Australian Defense Force.
Western Australia police say the 68-year-old man faces three counts of indecent treatment of a child under the age of 14.
Last year, the top-ranking cardinal in Australia admitted to the cover-up of a 'horrendous widespread mess' regarding child sex abuse within the Catholic Church. George Pell, an advisor to Pope Francis on Vatican reforms, has said that the fear of scandal had prompted the Catholic Church to cover up allegations of sexual abuse.
The clergyman, who is one of eight cardinals selected by Pope Francis to advise him on reforming the Catholic Church, also said the church had been aware of the emerging issue of sex abuse from the late 1980s, but had failed to realize the scale of the issue.
The Australian government has set up a Royal Commission to probe how churches, government bodies and other organizations have dealt with cases of child sex abuse in the country.