Iran
Senior Cleric Calls on Iranian Negotiators to Show Vigilance against Enemies' Plots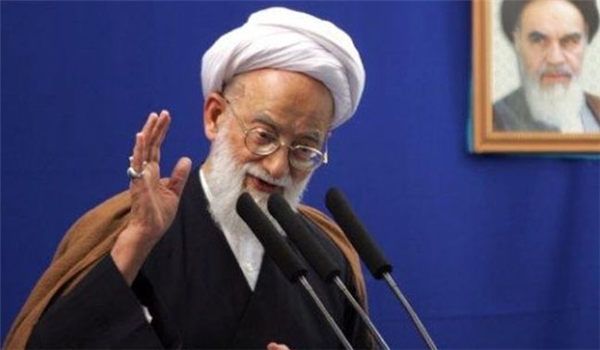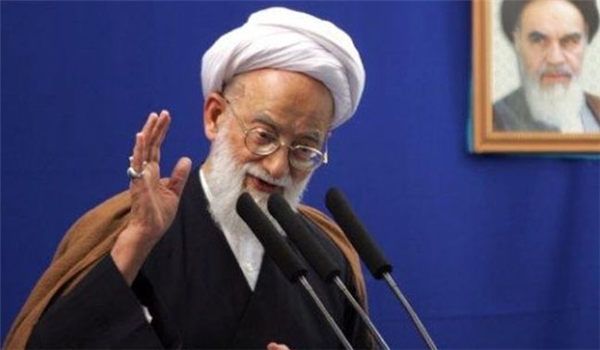 Tehran's provisional Friday Prayers Leader Ayatollah Mohammad Emami Kashani called on the Iranian team of negotiators in the talks with the world powers to be vigilant against enemy's plots.
Addressing a large and fervent congregation of the people on Tehran University campus on Friday, Ayatollah Emami Kashani said, "The Iranian nation and Supreme Leader of the Islamic Revolution (Ayatollah Seyed Ali Khamenei) are all trying to make sure that the Iranian nation's (inalienable) rights, including Iran's needs to enrichment as well as different (the use of nuclear technology for) medical and non-medical purposes, are be observed."
He noted that the Iranian nation, government and the Supreme Leader will not withdraw even an iota from the country's inalienable nuclear rights.
Ayatollah Emami Kashani pointed to the Supreme Leader's remarks who underlined the necessity for keeping vigilant against the enemies' display of superficial and unreal moderation, stressing that their true hostile nature was shown in the recent talks between Tehran and the world powers.
Ayatollah Khamenei said the nuclear talks proved the US hostility towards Iran and Islam, and added, "The enemy's smile shouldn't be taken seriously."
Addressing thousands of people from the Central province of Qom, Ayatollah Khamenei said victory will be surely achieved through resistance.
"The enemies thought in vain that they could compel Iran to hold talks under sanctions," he said, and added that Iran has not come to the negotiating table due to the pressure of the sanctions as Iranians are a resistant nation.
The leader said the enemies think that they have come to know the Iranian nation, but they are wrong.
The leader said Iran is negotiating with the West only because it has discerned it to be necessary, and stressed that Tehran has accepted to negotiate with the US only on the nuclear issue and not on bilateral ties, reminding that Tehran and Washington are still enemies at the end of the day.
"… we have already expressed our readiness to negotiate with the Satan (the US) on specific issues if necessary."