Iran
Senior Cleric Condemns Deadly Assault on Ashoura Mourners in Saudi Arabia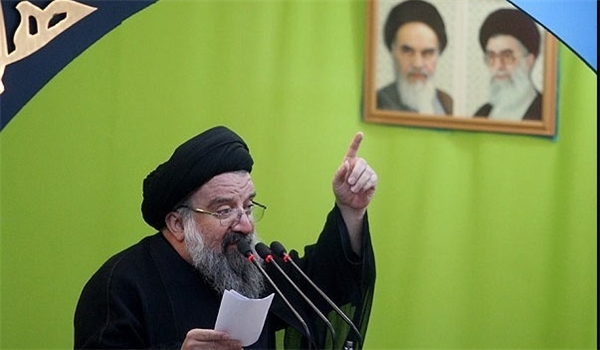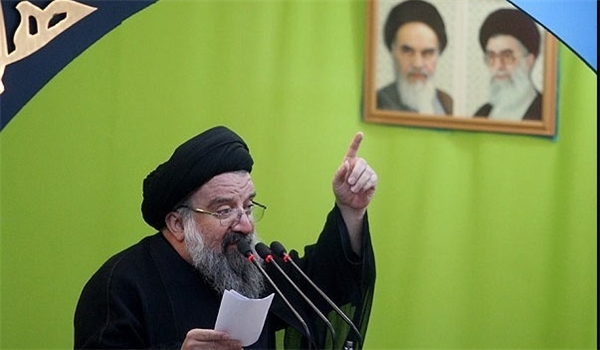 Tehran's Provisional Friday Prayers leader Ayatollah Seyed Ahmad Khatami strongly condemned the Tuesday attack on Shiite mourning ceremonies in Saudi Arabia.
Addressing a large and fervent congregation of people on Tehran University campus on Friday, Ayatollah Khatami said, "A sum of eight people were killed and 30 others injured in the deadly attack on the Shiite mourners and this is surely done by the Wahhabism in Saudi Arabia."
He reiterated that Wahhabism is tantamount to savagery, terrorism and massacre of people.
Ayatollah Khatami's remarks came after unidentified gunmen attacked a gathering of Shiite Muslims and killed eight mourners commemorating Ashoura. The deadly assault was carried out in al-Ahsa, the largest governorate in Saudi Arabia's restive Eastern Province, leaving more than 30 mourners wounded.
The deadly incident in the Saudi al-Ahsa city followed a wave of attacks against Shiite Muslims in neighboring Iraq.
On Sunday, multiple bomb explosions killed at least 34 Shiite pilgrims in the Iraqi capital Baghdad.
Iraqi officials usually blame similar terrorist attacks on Takfiri militants. Baghdad has also pointed the finger at Saudi Arabia, saying Riyadh is funding terrorists operating in Iraq.
Imam Hossein (PBUH), the grandson of Prophet Muhammad (PBUH), and 72 of his loyal companions, were martyred in the battle of Karbala against the second Umayyad caliph, Yazid I, in 680 A.D. Imam Hossein was killed after he refused to pledge allegiance to the tyrant ruler.
Mourning services have been in place worldwide since the beginning of Muharram.
The annual Muharram ceremonies, which have been performed for many centuries, symbolize the eternal and unwavering stance of truth against falsehood and humanity's struggle against injustice, tyranny, and oppression, the cause for which Imam Hossein (PBUH), the third Shiite Imam, was martyred.