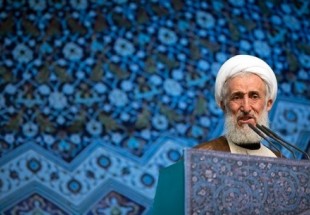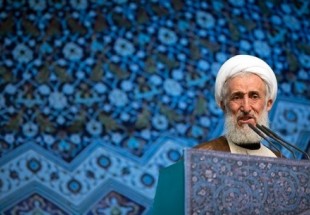 Addressing a large and fervent congregation of the people on Tehran University campus on Friday, Hojjatoleslam Seddiqi said, "This horrendous war crime is taking place before the advocates of human rights and the UN Secretary General (Ban Ki-moon) has closed his eyes to the crimes; when Saudi Arabia was introduced as the child-killing regime they changed their words in lieu of receiving cash."
He said that the Saudi fighter jets pounded a hall where a funeral ceremony was being held in four airstrikes with 800-kilogram bombs and killed over 400 civilians.
In relevant remarks in June, former Iranian Deputy Foreign Minister Hossein Amir Abdollahian renewed Tehran's stance on the need to find a political solution to the crisis in Yemen.
"The crisis in Yemen has no military solution and the Yemeni people themselves should decide their future," Amir Abdollahian in a meeting with Japanese Foreign Ministry's director general for the Middle East affairs in Tehran.
The Iranian deputy foreign minister reiterated that the regional conflicts, specially the crises in Syria and Yemen, do not have military solutions, and said, "The only option is to consolidate peace and stability in those two countries and the region through adopting a rational stance."
Saudi Arabia has been waging a war on Yemen since late March 2015 in a bid to reinstate Mansour Hadi and undermine the Ansarullah movement, which took over state matters after Hadi resigned.
Over 11,800 Yemenis, including women and children, have lost their lives in the deadly military campaign.
Yemenis, in return, have been carrying out retaliatory attacks on the pro-Saudi forces deployed in the country as well as targets inside Saudi Arabia.