Middle East
Yemen
Senior Cleric Warns against Western Plots to Make Yemen Insecure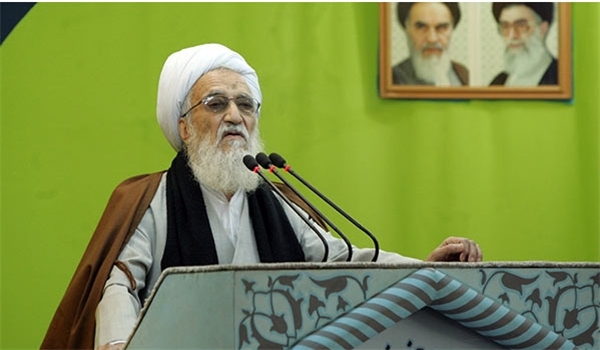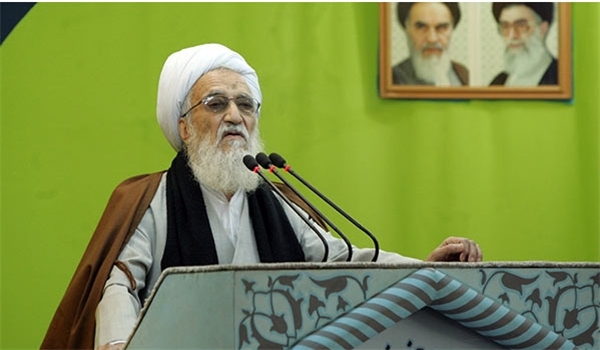 Tehran's Provisional Friday Prayers Leader Ayatollah Mohammad Ali Movahedi Kermani warned against the western plots to create instability and insecurity in Yemen after closing their embassies and withdrawing their staff from the Arab country.
Addressing a large and fervent congregation of the people on Tehran University campus on Friday, Ayatollah Movahedi Kermani said, "After their recent victories in Yemen, the Arab country's people and popular movement should be vigilant against the plots hatched by the West."
He lauded the popular movement for its recent victories in Yemen, and said the recent victories of the Yemeni people have made the conditions more difficult for the terrorists.
Yemen has been suffering turmoil since a popular uprising that erupted in 2011 ended the autocracy of President Ali Abdullah Saleh a year later.
The Houthi (Ansarullah) forces seized control of Sana'a in September of 2014 and have since then moved to extend their control to other provinces.
The revolutionaries say the former government was incapable of establishing security and had permanently failed in managing the administrative affairs of the impoverished Arab country.
Now Ansarullah is ruling Yemen and its fighters have struck major success in defeat and pushing back the Al-Qaeda groups operating in the Southern parts of the country.
The US, Britain, France and Saudi Arabia have closed their embassies in Yemen due to what they called as the deteriorating security situation and political crisis in the country.