Iran
Middle East
Senior Diplomat: Perpetrators, Israel to Pay Price for Assassination of Iranian N. Scientist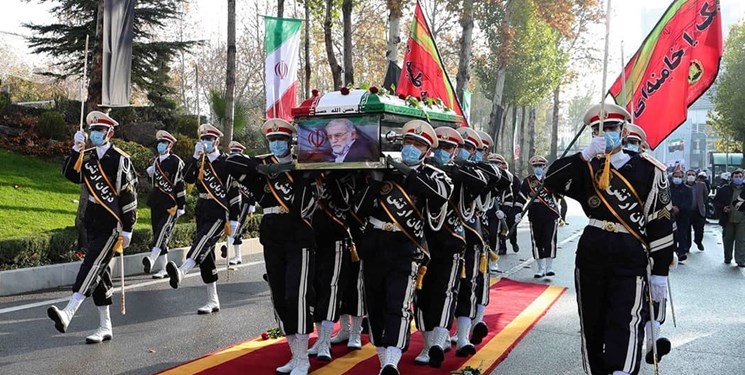 Iranian Foreign Ministry's Director-General for International Peace and Security Reza Najafi underlined martyred nuclear scientist Mohsen Fakhrizadeh's role in developing anti-coronavirus products, and said perpetrators of his assassination and Israel will certainly be punished.
"Certainly, the perpetrators and the Zionist regime which is behind the crime of assassination of martyr Fakhrizadeh will pay the price in a proper time," Najafi said on Saturday.
He added that martyr Fakhrizadeh played an important role in the development of Iran's nuclear and medical programs, specially production of the first Iran-made test-kits for coronavirus diagnosis.
Head of the Coronavirus Control Operations Headquarters in Tehran Alireza Zali had said in November that the Iran-made coronavirus vaccine project which was being implemented under the supervision of martyred scientist Mohsen Fakhrizadeh is now in the human trial phase.
"Efforts by martyr Fakhrizadeh to produce coronavirus vaccine was not aborted and the project is now in human trial phase as a result of the round-the-clock efforts by him and his colleagues," Zali said.
He added that martyr Fakhrizadeh and his colleagues in the defense ministry's Research and Innovation Organization had also been able to produce the first test kits to diagnose coronavirus infection which was manufactured based on the highest standards of the world.
Fakhrizadeh's car was targeted by an explosion and machinegun fire in Damavand's Absard 40 kilometers to the East of Tehran on November 27.
The nuclear scientist and one of his companions were immediately taken to a nearby hospital but he could not be saved.
Iranian Foreign Minister Mohammad Javad Zarif tweeted at the time that the assassination bears all the hallmarks of the Israeli regime.
An informed source had earlier told Press TV that the remains of the weapon used in the assassination of senior nuclear scientist Mohsen Fakhrizadeh show that it was made in Israel.
Secretary of Iran's Expediency Council and former IRGC Commander Mohsen Rezayee said on Wednesday that the weapon used to assassinate Fakhrizadeh belonged to the NATO.
Israel has been an important partner to NATO for more than 20 years, as well as an active member of NATO's Mediterranean Dialogue.