Palestine
Senior Hamas Official: The civil servants at Gaza crossings are Palestinians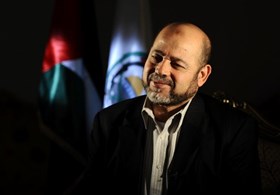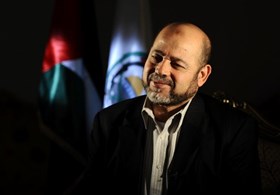 Member of Hamas's political bureau Mousa Abu Marzouk on Sunday criticized Popular Front official Jamil al-Majdalawi for demanding Hamas to hand over the crossings in the Gaza Strip to the unity government.
Abu Marzouk stated on his Twitter page that the civil servants at the crossings are Palestinian employees regardless of their political affiliation and that the unity government is responsible for them now.
He added that the resignation of the previous government in Gaza does not mean that the civil servants should follow suit and resign.
"The resignation of Haneyya's government and its departure seem to be insufficient because the civil servants should follow it, just as happened to the government [in 2007] after the obnoxious division when it had left Gaza," the Hamas official underlined.
Abu Marzouk stressed that such a way of thinking has no equal in the world. "If we are one country, only the [political] parties replace each other while the administrations and their employees stay."
"And if we were two countries, we would be unified as many other countries whose institutions and employees became a united entity – look to [the then] West and East Germany. Even if it is an occupied country, the occupation leaves and the employees stay," he added.