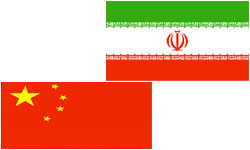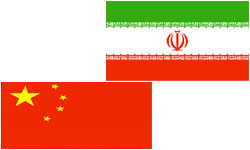 The latest regional and international developments were discussed by Iranian and Chinese deputy foreign ministers.
During the meeting held here in Tehran on Sunday, Iranian Deputy Foreign Minister for Legal and International Affairs Mohammad Mehdi Akhoundzadeh and Chinese Deputy Foreign Minister Ma Zhaoxu stressed the two sides' common views on international issues.
They also underlined the necessity for presenting peaceful strategies on resolving regional and international problems.
The Chinese officials urged continuation of exchanging views between Iran and China and invited Akhoundzadeh to pay a visit to Beijing.
The Chinese Foreign Ministry defended Beijing's economic ties with Iran, and announced that the country will keep its normal ties with Tehran despite US pressures.
The ministry said that Beijing will maintain its normal cooperation with Tehran in the areas of energy and trade.
China has opposed Washington's unilateral sanctions against Iran, and said that the US is seeking to internationalize its unilateral sanctions.