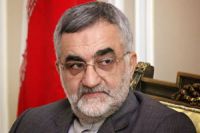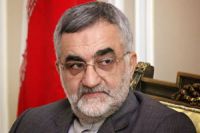 Head of Iran Majlis National Security and Foreign Policy Committee, Alaeddin Boroujerdi, has said that the US community is the global record holder of murders with firearms.
According to IRIB World Service, on Saturday, the Iranian lawmaker referred to the recent mass shooting in a primary school in the US which claimed thirty lives, adding that the law which grants freedom to carry weapons in the US has mounted the victims of gun violence in this country.
He added that the US administration continuously interferes in the domestic affairs of other countries, which has in turn resulted in the negligence of the domestic affairs of the US community by the US government.
In further remarks, the Iranian legislator termed the security of American people as fragile, while emphasizing that the US administration's claims about its efforts to protect the lives of American people are hollow because every year a number of Americans become victims of violence in the US.
He also reminded that one of the main reasons behind the promotion of carriage and usage of firearms in the US community is the absence of an appropriate means for protection of the security of American people.