Iran
Senior Iranian MP Warns of Targeting All US Forces in Region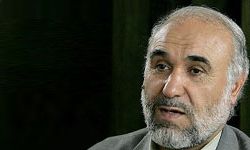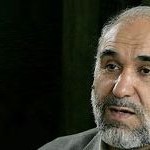 Iran will target all the US bases and forces in the region as soon as it comes under attack by its arch foes, Washington or the Zionist regime, a senior Iranian lawmaker warned on Saturday.
"The US is fully within Iran's reach after deploying its forces in the region," member of the parliament's National Security and Foreign Policy Commission Mohammad Karim Abedi told FNA.
He described Iran as the choking point of the US, reminding that most world crude cargoes pass the Strait of Hormoz which is totally under the control of the Iranian forces.
Abedi downplayed enemies' recent war rhetoric against Iran as an "empty bluff", and said if they err and attack Iran, the country's Armed Forces will not give them a second chance and annihilate them all.
In relevant remarks, a senior Iranian military commander on Wednesday stressed Iran will not be handcuffed in case it comes under enemy aggression, adding that Israel's Dimona nuclear plant and all other parts of Israel are within the reach of Iranian missiles.
Responding to a question about Iran's capability to target Dimona nuclear facility in the occupied Palestinian territories, Iranian Armed Forces Deputy Chief of Staff for Cultural Affairs and Defense Publicity Brigadier General Massoud Jazzayeri told Al Alam News Network that the center "is the most accessible center to Iran", and stressed that Iran enjoys the capability even to target areas farther the nuclear plant.
As regards a possible US or Israeli military aggression against Iran, Jazzayeri underscored, "Our capabilities and our defensive tactics will definitely make the enemies, including the US and the Zionists, repent (their action)."
"The US or any other regime may initiate a war, but definitely they will not be the side who ends it," he underlined, and stated, "Iran can manage any military move."
The remarks by Jazzayeri came after israeli President Shimon Peres said on October 4 that an attack on Iran was becoming increasingly more likely and a few weeks later his Prime Minister, Benjamin Netanyahu, addressed the parliament (Knesset) to garner support for a military attack on Iran.
In response senior Iranian officials said the recent US and israeli threats are nothing but "foolish" remarks, and warned that friends and allies of the Islamic Revolution would destroy Israel before it can make the slightest military move against Iran.