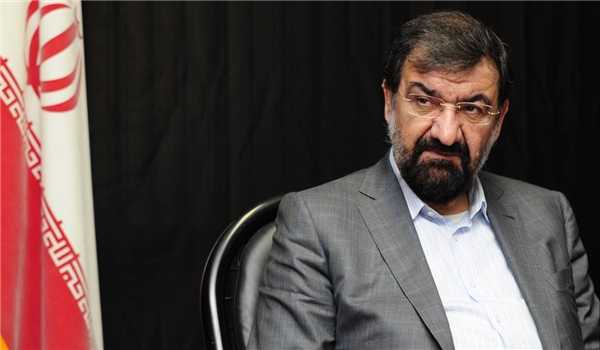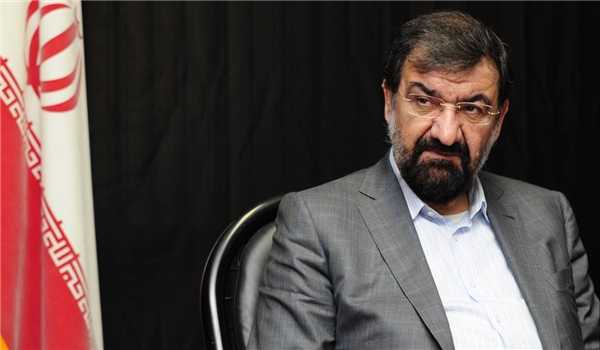 Secretary of Iran's Expediency Council (EC) Mohsen Rezayee warned of the plots by the US, Saudi Arabia and Takfiri terrorists to disintegrate Yemen.
"The US, the Al Saud and Al Qaeda are having close cooperation in Yemen," Rezayee said, addressing a ceremony in the city of Shahr-e Kord, Western Iran on Friday.
He pointed to $140 billion worth of arms supplies sold by the US to the region, and said, "The US is trying to earn back the cash it has spent for purchasing crude oil by stirring wars in the region."
Rezayee said Saudi Arabia is continuing its airstrikes on Yemen on the pretext of trying to prevent Iran's influence in the Arab country, while this is no more than a void and baseless excuse.
On Thursday, Head of Iran's Civil Defense Organization Brigadier General Gholam Reza Jalali said that the divisive plots hatched by the US through waging proxy wars in the Middle-Eastern countries, including in Syria, Iraq and Yemen is doomed to failure due to regional nation's vigilance.
"The US is seeking to wage proxy wars in the region," General Jalali said, addressing a conference in the city of Babolsar, Northern Iran.
The Iranian civil defense chief wondered why the US and its allies have not learned enough lessons from their continued defeats in waging proxy wars in the region.
In October, Supreme Leader of the Islamic Revolution Ayatollah Seyed Ali Khamenei urged Shiite and Sunni Muslims to grow united against the divisive plots hatched by the enemies.
In an address to people from different walks of life on the occasion of Eid al-Qadir, Ayatollah Khamenei urged Muslims not to get involved in any move that would play into enemies' hands.
"Shiites and Sunnis shouldn't help the enemy by desecrating their sanctities and provoking one another's sentiments," the Leader underlined.
The enemies of Islam have always sought to drive a wedge between Shiites and Sunnis in order to deflect their attention from the real enemy, the Leader underlined.
"If anyone fuels the fire in this regard (the so-called fight against the ISIL), he or she will definitely be helping sinister America and Britain which are the creators of the ISIL and Al-Qaeda," the Leader stressed.
Saudi Arabia has been striking Yemen for 51 days now to restore power to fugitive president Mansour Hadi, a close ally of Riyadh. The Saudi-led aggression has so far killed at least 3,803 Yemenis, including hundreds of women and children.
Hadi stepped down in January and refused to reconsider the decision despite calls by Ansarullah revolutionaries of the Houthi movement.
Despite Riyadh's claims that it is bombing the positions of the Ansarullah fighters, Saudi warplanes are flattening residential areas and civilian infrastructures.
On April 21 and May 12, Saudi Arabia declared end to Yemen airstrikes after weeks of bombings, but airstrikes are still underway.