Iraq
Middle East
North America
Senior Iraqi MP Blames US Embassy for Failure of Iraq's Economic, Military Agreements
A representative of al-Fatah Coalition in the Iraqi parliament warned of the US embassy's destructive role, taking the mission responsible for the failure of economic and military agreements with China and Germany.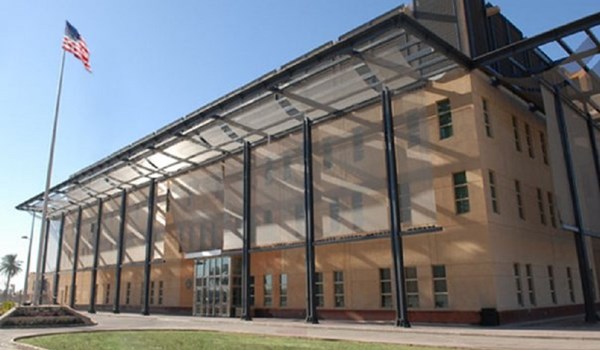 "The US embassy in Baghdad attempted to lead the military and economic agreements signed with other countries, including China and the German Siemens company, towards failure," Mohammad Karim said in an interview with the Arabic-language al-Ma'aloumeh news website on Wednesday.
He also warned that continued deployment of the American forces in Iraq threatens the regional peace and security, adding that the US embassy in Baghdad plays a role in sabotage acts in the country.
Many Iraqi people and groups demand the withdrawal of the US terrorist forces from Iraq, and the Iraqi parliament has approved a plan for the withdrawal of these forces.
Iraq's Shiite cleric Muqtada al-Sadr blasted the western countries, specially the US, for trying to increase their dominance in Iraq, and said that the Iraqis will not allow their country to become a colony of foreign forces.
"We will not allow Iraq to become a foreign colony; neither to East nor to West," he tweeted on Sunday.
Sadr underlined that Iraq is a strong and independent country.