Iran
Senior IRGC Commander: Hostile Parties Forced to Pay Heavy Price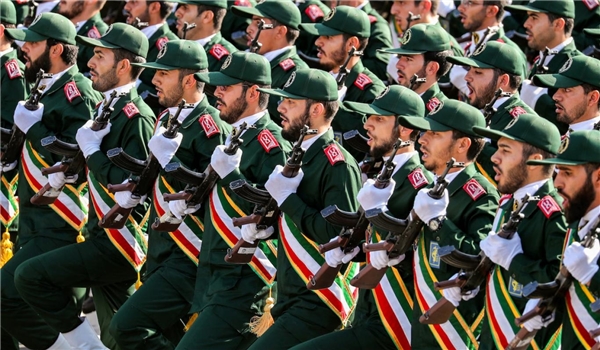 A senior commander of Islamic Revolution Guards Corps (IRGC) warned that countries that are seeking to tarnish Iran's true image and undermine its stability will have to pay heavy price.
"Those seeking to show Iran as an unstable country, while the country is making all-out efforts to counter the US bullying, will definitely pay heavy prices for their moves," Commander of Khatam ol-Anbia Headquarters Major General Gholam Ali Rashid said on Tuesday on the sidelines of the final stage of massive wargames, codenamed Payambar-e Azam 14 (The Great Prophet 14) underway in the Southern parts of Iran.
"Our Armed Forces will use all their capacities to defend the Islamic Republic vis-à-vis any aggression and any destabilizing threat," he stressed.
"The occupying and corrupt countries that have already experienced the crushing response of the Islamic Republic to their threats and misconducts, should expect bitter consequences of their conduct toward the Iranian nation," Rashid warned.
The IRGC Navy and Aerospace forces jointly started the final stage of the 'Great Prophet-14' military exercises in Southern Hormozgan province on Tuesday.
IRGC Navy's missile, ship, and drone units along with its Aerospace's missile, drone, and radar units will conduct operations in the drills.
Waging attacks against a virtual enemy using missiles, ships, and drones, laying defensive mines, cutting the communication between virtual enemy's ships, launching rockets from helicopters, and launching surface-to-sea missiles are some parts of this stage of the drill.
The IRGC said on Tuesday that Nour-1 Satellite, that was launched on April 22, is being used to monitor the wargames.
Great Prophet (Payambar-e Azam) wargames are annual missile tests and exercises conducted by Iran's IRGC. The first series of the wargames began in July 2008.
In recent years, Iran has made great achievements in its defense sector and attained self-sufficiency in producing essential military equipment and systems.
The Iranian Armed Forces several times a year test their preparedness and capabilities as well as newly-manufactured weapons systems in different wargames.
Iranian Armed Forces recently test-fire different types of newly-developed missiles and torpedoes and tested a large number of home-made weapons, tools and equipment, including submarines, military ships, artillery, choppers, aircrafts, UAVs and air defense and electronic systems, during massive military drills.
Iranian officials have always stressed that the country's military and arms programs serve defensive purposes.
Defense analysts and military observers say that Iran's wargames and its advancements in weapons production have proved as a deterrent factor.