Human Rights
Iran
Senior MP Blasts UN Human Rights Rapporteur for Parroting Opposition Lies about Iran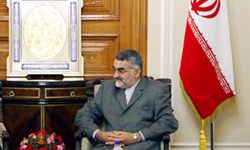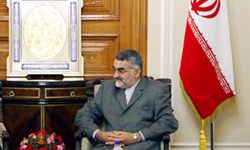 A prominent Iranian lawmaker on Saturday blasted the UN Special Rapporteur's recent report on the conditions of human rights in Iran, saying that Ahmed Shaheed has only parroted the unfounded allegations raised by anti-revolution elements against Iran since he had been tasked with accusing Iran.
"Since the very first day that Mr. Ahmad Shaheed was introduced as the United Nations rapporteur (on Iran) we guessed that he was a an American agent, but his later reports assured us that he has been assigned to this mission by the US," Chairman of the Iranian parliament's National Security and Foreign Policy Commission Alaeddin Boroujerdi told FNA on Saturday.
"Ahmed Shaheed contacts anti-revolution elements instead of Iranian authorities to receive information and to prepare his reports, and acts in harmony with the Americans when compiling reports (on Iran)," he added.
He stated that Shaheed's new report on Iran bears no legal values, and noted, "Ahmed Shaheed's reports are a repetition of the statements made by anti-revolution elements and lack the least value."
The remarks by the Iranian lawmaker came after Shaheed's report accused the Islamic Republic of Iran of widespread human rights violations. Shaheed's 36-page report concludes that it has "catalogued allegations that produce a striking pattern of violations of fundamental human rights".